TOP 7 SWINGER CLUBS IN SAN FRANCISCO
A ton of American cities are referred to as "melting pots," but San Francisco is one city that truly deserves it. As one of the most international cities in the US, it should come as no surprise that San Francisco swingers are some of the most exciting.
In fact, the San Fran swingers clubs share a lot in common with those in New York, as they are part of the "new wave" of clubs currently sweeping the world.
With this in mind, we present our list of the top 7 swingers club San Francisco has to offer.
Swingers Club in San Francisco for the Uninitiated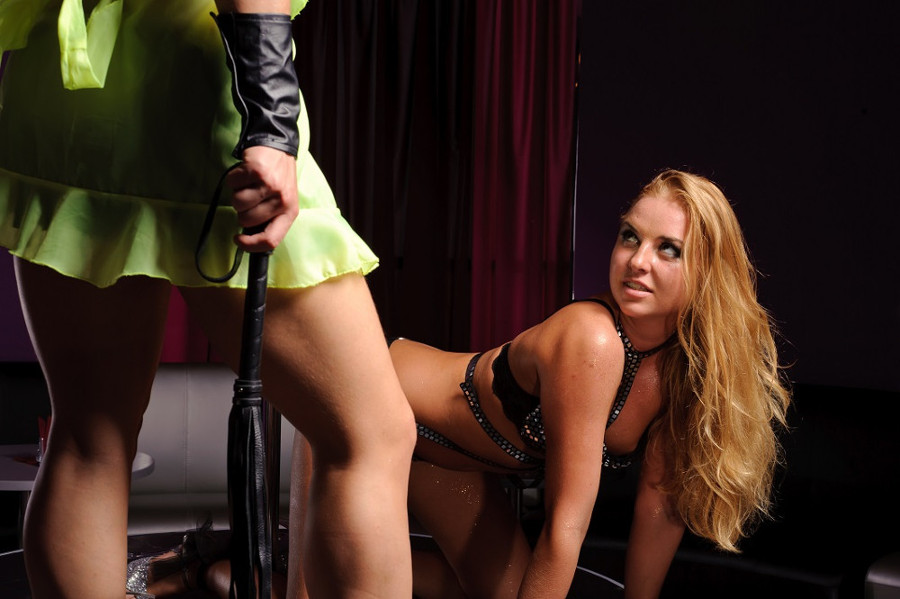 If you've never been to San Francisco adult clubs before, your head must be spinning at the thought of what could possibly be happening behind those closed doors.
We imagine you are conjuring up images of sultry neon lighting, classy leather chairs, and beautiful people engaging in all kinds of deliciously naughty activities as music blares in the background.
While these images can certainly come true if you go to the right swingers clubs in California, there are a few things that you'll need to know before you venture into territories unknown.
One of the first things you need to learn is that a lot of San Francisco adult clubs no longer refer to themselves as "swinger clubs."
The new wave of clubs are becoming a lot more open to various types of people, including those that wouldn't classify themselves as "swingers."
You'll probably be welcomed with open arms if you respect openness and sex positivity, as that is the foremost requirement of any of these places.
And while they are a lot more open than they used to be, most of the time single people won't have much luck hooking up with San Francisco swingers if they just rock up to the club hoping to engage in some fun.
Most of the places we list below are going to be filled with swingers and other people who are into the lifestyle, so put your ideas of easy sex and crazy orgies aside for the moment.
The main purpose of any San Francisco adult club is to provide a safe, sex-positive, consent-driven space for people to engage in their chosen lifestyle. These are real people with needs and wants, and they all deserve respect.
Every swingers club San Francisco is going to have rules that you need to be aware of. These may vary from club to club, so it's a good idea for you to read up on them before going, since some clubs won't allow entry to non-members.
Their websites will give you a list of rules, plus a ton of information on what kinds of events are happening, upcoming theme nights, whether they take cash or credit, their hours, and whether it's a members-only type of place.
If you're still lost after visiting a San Francisco adult club website, try giving them a call. If in doubt, ask questions. They'll be more than happy to help, as they're all very welcoming to newbies.
Once you've gotten those basics out of the way and actually head to a club for the first time, take a moment to acclimatize yourself as you walk through the doors.
It's perfectly okay to be nervous – we all are the first time – so just take your time. Look around, take in the atmosphere, head to the bar to grab a drink. People won't be having sex on the tables, so it won't be that much of a culture shock.
Sex happens in designated areas within the club, so you can avoid it altogether your first time there if you want to. Usually what happens is that you and your partner will find a couple that you like, you'll have a conversation, and if all goes well, discuss terms and head off for some naughty fun.
Always keep in mind that communication is very important among San Francisco swingers. Boundaries and rules need to be discussed between you and the people you're swinging with so that everyone can keep themselves safe.
As always, there is a chance that you might be rejected. This is perfectly normal and not something to get upset about! It's also okay for you and your partner to decline an invitation. Just be respectful of everyone you meet, and you'll get along just fine.
Every San Francisco swinger is going to these clubs to have fun, so just take it easy! There's no pressure at all. It's just like any other night out, except with a chance of naughty stuff happening. Have a drink, chat with interesting people, see what happens.
One last note: Come prepared. Make sure you shower before going, dress comfortably but sexily, and carry lube and protection with you at all times.
You can check out our guide to kinky clubs and parties here.
Keeping all this in mind will help you immerse yourself in the San Francisco swinger lifestyle in no time.
The 7 Best Swingers Clubs in San Francisco
Bronze Party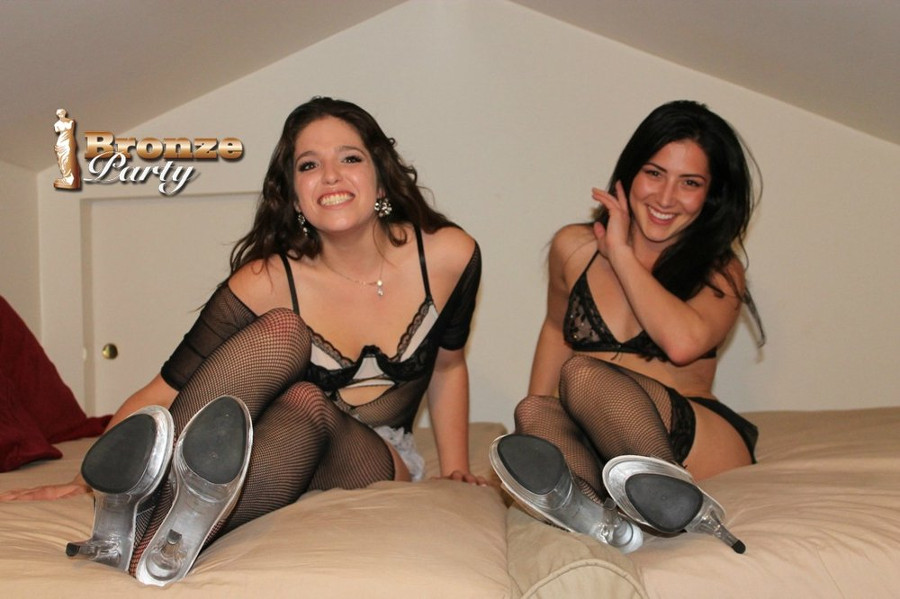 As one of the most multicultural and exclusive adult clubs in the Bay Area, Bronze Party is a firm favourite hangout of many San Francisco swingers.
Behind its doors you'll find incredibly naughty parties, stripper poles, and jacuzzis, as some of the world's hottest dance music pounds through the club's excellent sound system. Themes include fantasy parties, lingerie-only nights, and many more, meaning that there is something for anyone looking for an erotic party in San Francisco.
It's a members-only club, though, so be sure to sign up on their website before you head down to one of their parties.
Organ House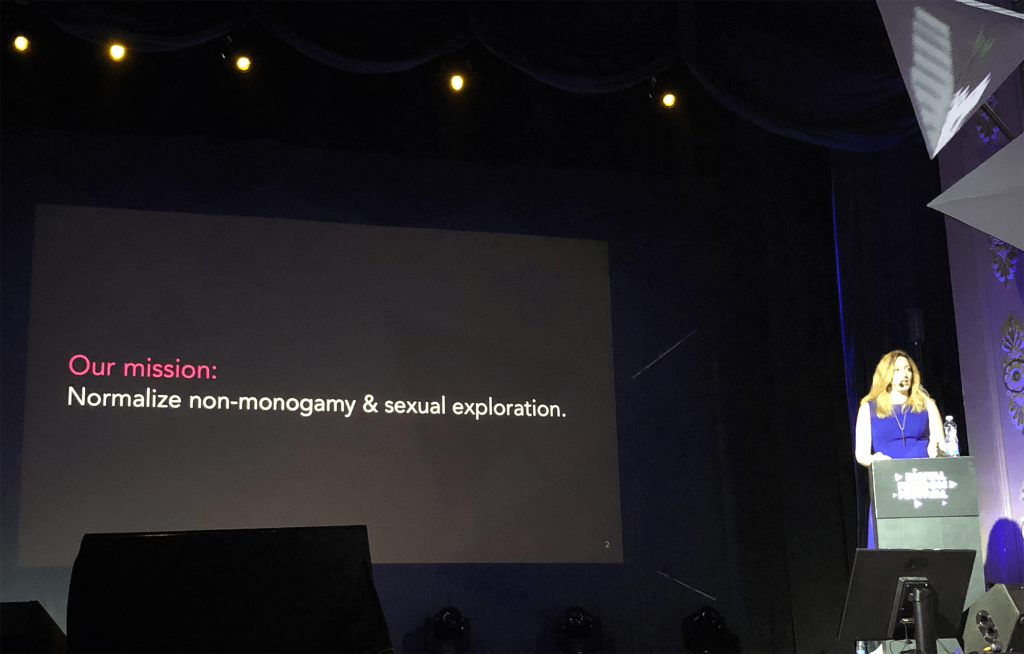 Organ House isn't so much a club as a community in the Bay Area that is committed to normalizing non-monogamy and sexual exploration in a safe environment.
Bringing together a group of like-minded, sex-positive people that include San Francisco swingers, they are constantly organizing parties for the non-monogamous community, both public and private alike.
They take pride in the fact that they are at the forefront of cultivating a strong culture of consent and have made headlines in various publications around the world for their approach. Head on over to their website to sign up to their newsletter to be informed of their upcoming events.
Twist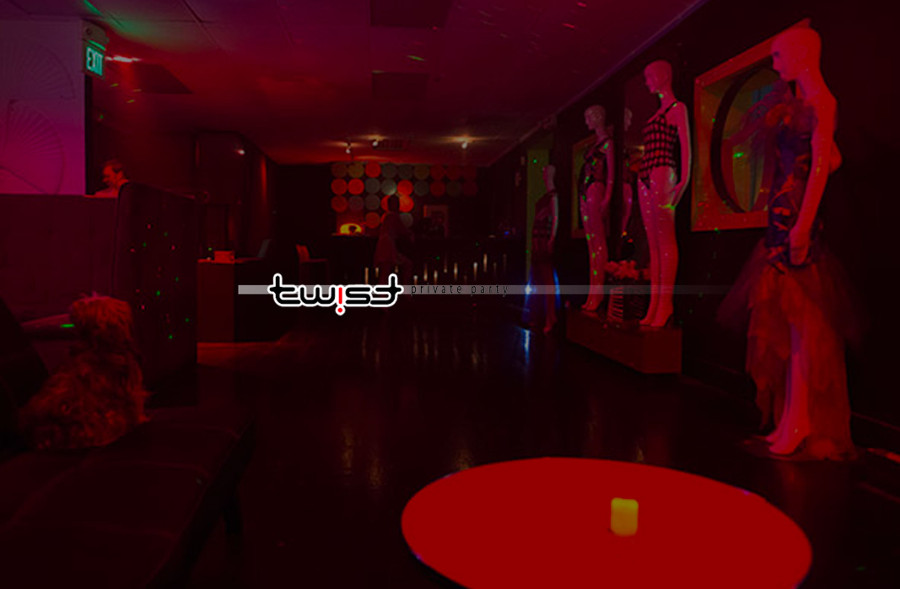 Hosting private parties every Friday and Saturday night, Twist caters to lifestyle couples, single ladies, and the occasional single guys who want to experience the San Francisco swinger culture.
By encouraging their guests to explore all aspects of sexual pleasure and really get in touch with their sensual side, they create a safe, positive environment that encourages discussion, communication, and meetings.
They want those in the lifestyle and those who are curious to truly get to know themselves, without fear of any kind of judgement. So, if you want to participate or even just watch, Twist gives you the perfect venue to do so.
These parties are private, though, so you're going to need to head to their site to make sure you can get a spot!
Her Fantasy Project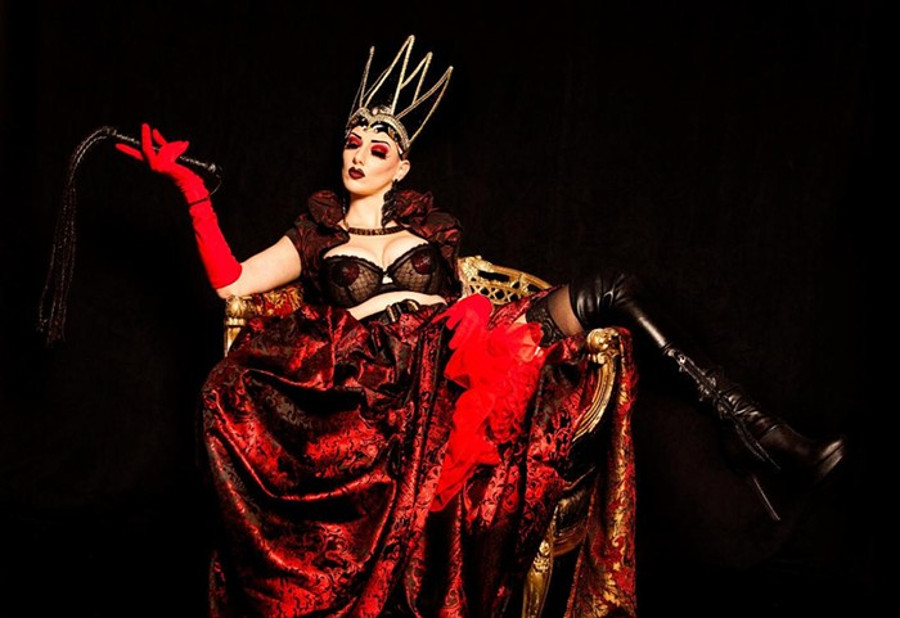 The result of a monumental pairing of two of the biggest names in San Francisco adult clubs, namely Twist and Bronze Party, "Her Fantasy Party" is a new members-only club dedicated to giving people a chance to have some fun.
Open to couples, single females, and high-character men, these are held on select Sundays at 8pm and give people the chance to play in a fun, safe, sexy environment. Head to the website to see whether you can get yourself a spot in one of the world's sexiest parties.
Kinky Salon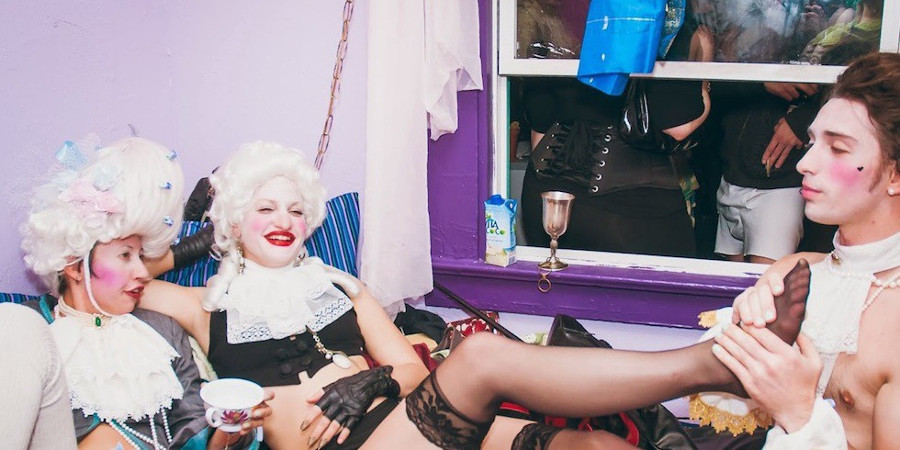 Yet another place for San Francisco swingers to explore their sexuality in a safe, judgement-free zone, Kinky Salon was founded as an oasis where people can feel completely at ease.
Their idea was to make a space that was not as intimidating as a regular sex club, and instead took a more personal approach. This makes it an ideal place for newbies of any persuasion to make this their first port of call in the San Francisco area.
By supporting creativity, personal growth, and community, they want to make sure that everyone who goes to Kinky Salon has the chance to make friends that will last a lifetime.
Mission Control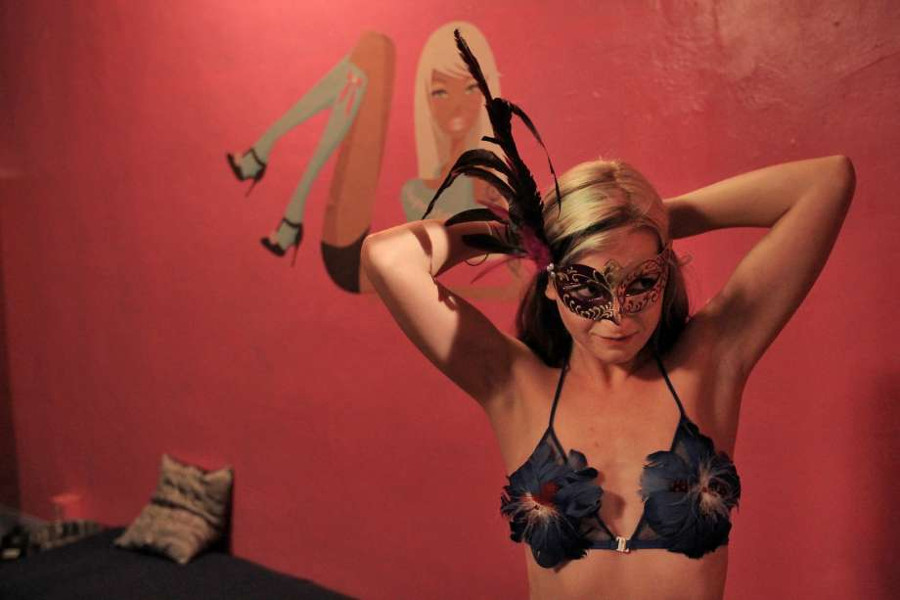 Focusing on education more than the other places on our list, Mission control gives San Francisco swingers a safe place where they can share their opinions and views in a safe environment.
They organize various events, socials, and workshops in addition to their annual meetings in an effort to create a place where people can learn from others, while also having a good time. Every single one of their events fosters a calm, easy environment that is meant to put everyone at ease, including newbies.
If you want to join one of their events, you'll have to be a member. Check out their site for more info.
Club Kiss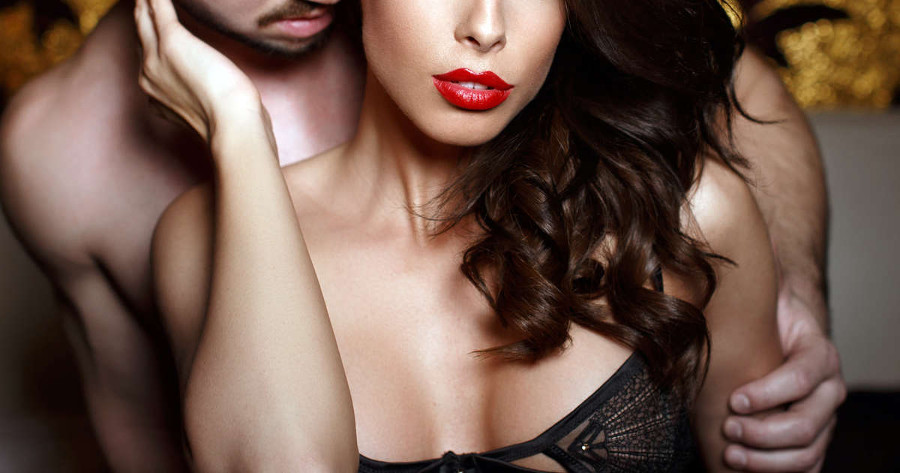 Club Kiss is one of the more traditional clubs on our list for San Francisco swingers. This means that single guys won't have a chance of getting in.
But if you have a willing partner or are a single lady, you'll love this more classic take on the swinger club. As usual, it is members only, and will make you jump through a couple of hoops before you can join, but it's worth it.
San Francisco has long been at the forefront of the sexual revolution.
With some of the country's best adult clubs, that doesn't look likely to change in the near future.
If you're in the Bay Area, be sure to check out some of the ones we've listed. You're sure to have a good time.
It'll also give you an awesome chance to meet other like-minded people, make friends, and learn from those who may be more experienced in the lifestyle than you are.
And why not get on Fantasy while you're at it?
Fantasy gives you one of the best places to meet, learn from, and experience the naughtier side of life.
Giving you a safe space where you can share all your innermost desires, as well as match and create chat rooms with other people who share the same kinks as you do, it's a great place for newbies and old pros alike.
Check it out on the app store today.
And let us know if we missed any of the best parties or clubs for San Francisco swingers in the Bay Area in the comments below!