Media
Working on a Fantasy story? If you have questions, we've got answers.
Contact us
The basics
What is Fantasy?

Fantasy is a sex-positive app for open-minded couples and singles in non-monogamous relationships. This app matches people based on fantasies and lifestyles, puts these users in direct contact with each other, and provides a platform for them to share their stories. Most importantly, Fantasy is a community of sex-positive people.

What is the purpose of creating Fantasy?

We want the world to be a place for happy people connected by harmonious bonds. We want to contribute to the development of human sexual awareness by helping people comprehend sexual fantasies and roles, from the first stage of sexuality development to the fourth: making fantasies more sophisticated and integrating them into everyday life (see "What are the stages of sexual development?"). Fantasy is a guide and assistant for everyone who wants to better know themselves, their fantasies and their roles.

Does this mean we want everyone to become more sexually omnivorous? Do we want to turn the world into a global love-in? No way! However, we welcome the ideas of sexual humanism and responsible hedonism, and we strive for establishing a sexual culture embedded with ideas of personal growth, intensified emotional experience between partners, conscious desires and responsible attitudes towards the self and partners. Ours is a culture that leaves no room for reproach, blame, humiliation and intolerance toward people of all genders and sexualities.

Who is the app for?

Fantasy users are united by four key attributes: positive attitudes towards sex and sexual fantasies, interest in developing their sexuality, creativity in regards to experimenting and a healthy interest in obtaining new knowledge.

Fantasy was created for couples and singles who practice ethical non-monogamy. Polyamorous people, couples in open relationships or open marriages, monogamish couples, swingers, open-minded and like-minded people, libertines, ethical sluts, kinksters and unicorns are welcome!

Is Fantasy an app for sex?

That's up to you! Each user comes to the app for something slightly different.

Fantasy is a community of sex-positive people. Do our users have sex? We hope they do! Do they screw around? Hopefully, they don't! Not every fantasy implies sex, and not every fantasy features intimacy.

What is the difference between Fantasy and other apps?

Fantasy is a community of sex-positive people who practice ethical non-monogamy. We provide a space where you can chat with users who follow your sexual fantasies. You can also share your fantasies, kinks and real stories right in the app. But if you just want to find the nearest "body" for your quick sexual discharge, please don't use Fantasy!

Fantasy also includes a sex-positive blog that explores issues related to sexual fantasies and ethical non-monogamous relationships from a variety of standpoints. Our authors are inspired by both the masterminds of bygone eras and by their own contemporaries; our authors keep their eyes on scientific advancements, conduct personal experiments and explore their sexuality in real life.

What is sexuality?

Here at Fantasy, our conception of sexuality and sexual rights comes from the World Health Organization's definition. Sexuality is a central part of being human. It encompasses sex, gender identities and roles, sexual orientation, eroticism, pleasure, intimacy and reproduction. People experience and express sexuality in thoughts, fantasies, desires, beliefs, attitudes, values, behaviors, practices, roles and relationships—in various combinations. Sexuality is influenced by the interaction of biological, psychological, social, economic, political, cultural, ethical, legal, historical, religious and spiritual factors.

All persons, free of coercion, discrimination and violence, have the right to:

the highest attainable standard of sexual health, including access to sexual and reproductive health care services;
seek, receive and impart information related to sexuality;
sexuality education;
respect for bodily integrity;
choose their partner;
decide to be sexually active or not;
consensual sexual relations;
consensual marriage;
decide whether or not, and when, to have children;
pursue a satisfying, safe and pleasurable sexual life.

What are the stages of sexual development?

Our own firsthand experiences and those of our peers have shown us that, typically, the development of sexuality and the formation of personal sexual freedoms undergo the following stages:

Tasting and experimenting

This stage brings the first experience and the first pleasure. By experimenting with new things, we each start to map out our individual sexuality, continuously complementing it with new fantasies, games, roles and scenarios that we only dream about trying.

Learning and sensing our own bodies

In this stage, we each take a better look at our own bodies: we caress every inch to understand what titillates us, excites us, pleases us. This stage never truly ends. We continue finding new nuances in our bodies and our partners. For instance, we may find our left nipple responds to tender caressing, while the right one likes it rough.

Understanding our sexual fantasies and practicing sensual experiences

After we learn our own bodies, we burn with the desire to learn and pleasure others' bodies. We find ourselves to prefer specific bodies or even be attracted to individual body parts. For example, some find sexual attraction in feet; others find that palms, fingers, hair or eyes lure them most.

Making fantasies more refined and integrating them into everyday life

After we understand three crucial things about ourselves — our personal dos and don'ts, the things that ignite our fire and those that fail to, and our limits of norm and decency — we start to fulfill complex fantasies that reach beyond purely physical action.

We begin with simple fantasies that don't require much preparation or large investments of time and money. Gradually, we work our way up to very challenging ones, such as going to Cap d'Agde (or similar places, whatever tickles your fancy), organizing independent play parties or creating separate realities that run in compliance with rules set by their founders. At this moment, sexuality breaks out beyond the limits of sex and starts manifesting itself in all aspects of life. You never know: submission to your boss may become just as pleasant as submission to your sexual partner at a play party in Bushwick!

Every time we master a stage of sexuality, we free our inner selves and break free of mental restraints.

What is the function of erotic fantasies?

Sexual fantasies are cues that our minds give us, insights into what we can feel, create or experience to develop our personal selves. A fantasy is a guide on the path to self-fulfillment and personal growth.

Why is it important to know our fantasies?

Just like any other art, craft or trade, a person's sexuality can be improved upon—"upgraded," so to speak. You never know how long it will take from the moment a desire emerges until the instant it is finally fulfilled. We at Fantasy believe that the more aware of our sexual fantasies we are, the happier we become and the more variety we can embrace in every aspect of our sexuality. "Where Id is, there shall Ego be," Freud once said. By learning the specifics and details of our fantasies, we become individuals who are not just more aware, but also happier.

How can one find their fantasies?

There are countless ways for you to find your fantasies. You may read a book and feel excited during certain scenes. You may watch a movie and find that it ignites a hidden passion, even if the movie isn't pornographic. Even if something doesn't excite you, you may discover hidden interests in new games or new roles. Sometimes, a new interest may emerge as part of some everyday, routine situation that suddenly turns you on like never before. Or maybe a partner divulges a juicy detail about their own fantasies, and it gives you a physical thrill. All these situations are ways to discover fantasies in everyday life.

Should all fantasies be fulfilled?

Some fantasies just shouldn't be fulfilled — namely, anything that breaks the laws of the country where you have citizenship.

But for anything else, we advocate taking a conscious position that doesn't fall on the extreme ends of the spectrum. Starting a fantasy at the exact moment that it occurs to your head (or a lower body part) may have the same adverse effect as holding onto a fantasy for a prolonged period of time without acting on it. At the end of the day, the author of the fantasy has to decide which desires to satisfy and when.

However, we must also bear in mind the fact that, according to sexologists, it's unhealthy to have just one fantasy or one fetish throughout our entire lives. It's also unhealthy to desire any sexual action that inflicts psychological or physical damage.

Why is Fantasy designed for non-monogamous couples and singles?

All people have sex. And we are obviously happy about that. But do we want Fantasy to be used by every single person living on our planet? Definitely not! The culture of sexual relationships is inherently different based on different societies and the members of those societies who are actively learning and creating harmonious bonds with each other. People practicing ethical non-monogamous relationships and members of sex-positive societies are people for whom sex constitutes an essential element of their lives. They know a harmonious way to enjoy their lives to the fullest and leave all partners satisfied. Fantasy is for them.

How does the app work?

When stepping into the Fantasy space, you may fill out your profile with only basic information and immediately start checking out the people around you. Once satisfied with the search results, you may return to your profile to select kinks, fetishes and fantasies. Now start matching with others who share your fantasies!

As humans, we're visual creatures who might initially be attracted to each other based on a photo. However, right under each photo, Fantasy will show not only someone's name, age and location, but also their sexuality, relationship status, and public and secret fantasies.

If you want to get to know someone, send a request. If there's mutual interest, the app will disclose each of your secret fantasies and open a personal chat.

Why do users have to sign in with Facebook?

We want our users to be real people with real photos. We don't want to have to check your pictures in a more complicated, inefficient manner or have to block users. Therefore, we have added registration and the function of picture choice with the help of a Facebook profile only. But don't worry! You have the option to remain invisible from your Facebook friends. By default, your profile is always hidden from them.

Do people on Fantasy have to abide by a specific etiquette?

Of course! Just like any civilized space, we have our code of conduct!

Ask for permission.

Don't do things that may upset another sex-positive user:

- don't send your intimate pictures without permission;

- don't use rude words and obscenities (without your match's consent).

Use your photo in the profile.

If your sexual fantasy is better represented in a photo of somebody else, make a respective note in your profile.

Don't use your profile to write about your financial status or give out emails or postal addresses — either your own or those of other people.

Excessive openness indicates an artless mind. Making this kind of data open is appropriate only when dealing with someone you know and trust.

Take the initiative.

No one is obliged to be the first to talk, but endless waiting won't get you anywhere. If you match with someone, strike up a conversation, even if your fantasy involves playing the one who's hard to get 🙂

In what cities and states does Fantasy operate?

As of September 2017, Fantasy has been launched primarily in New York. We prefer quality over quantity, and it's more important that our users find the app useful, even if that means lower numbers while we perfect the app.

However, Fantasy is increasing its presence in other cities as well. We use the "active city" system. As soon as a certain number of people in a city join, Fantasy switches the city into active mode. Users living in an active city can see each other and, when traveling, can shift among active cities.

How can you see a user's secret fantasies?

Are you ready to reveal your personal fantasies to every single person you meet? Guess not. Neither are we!

Therefore, the app's profile settings provide the option of marking fantasies either public or secret. All users can browse through everyone else's public fantasies, while only users who have mutually matched can see each other's secret fantasies. The request confirmation enables users to chat and unveils the secrets.

What are PRO and Community profiles?

We love and support experts and institutions that help all of us delve into the world of fantasies and kinks in real time. Thus, Fantasy offers PRO and Community profiles.

A PRO profile is that of an expert, a guide who lives out certain experiences to help everyone interested in having one.

A Community profile is an account for organizations, clubs and organizers of kinky events. Everyone arranging special experiences and creating kinky spaces may apply to launch a PRO or a Community profile. To apply, choose the "PRO/Community account registration" option on the app registration screen.

What are the app's basic rules?

To use Fantasy, you need to keep in mind two types of rules: mandatory (whose violation will cause an account block or deletion) and etiquette (which are advisable to follow).

The rules are:

Fantasy is available only for 18+ users.
Promoting yourself, your services or the services of others is allowed only on PRO and Community profiles.
Have integrity with other users' data. Don't pass out information that you've gotten using the app.
Don't use any pictures containing nudity or sexual intercourse.
Respect the refusal. If someone turns down your proposal or even stops communicating altogether, don't be too persistent. No means no. Fantasy is a community of people who know not just what they want, but also the things they don't want.
Founder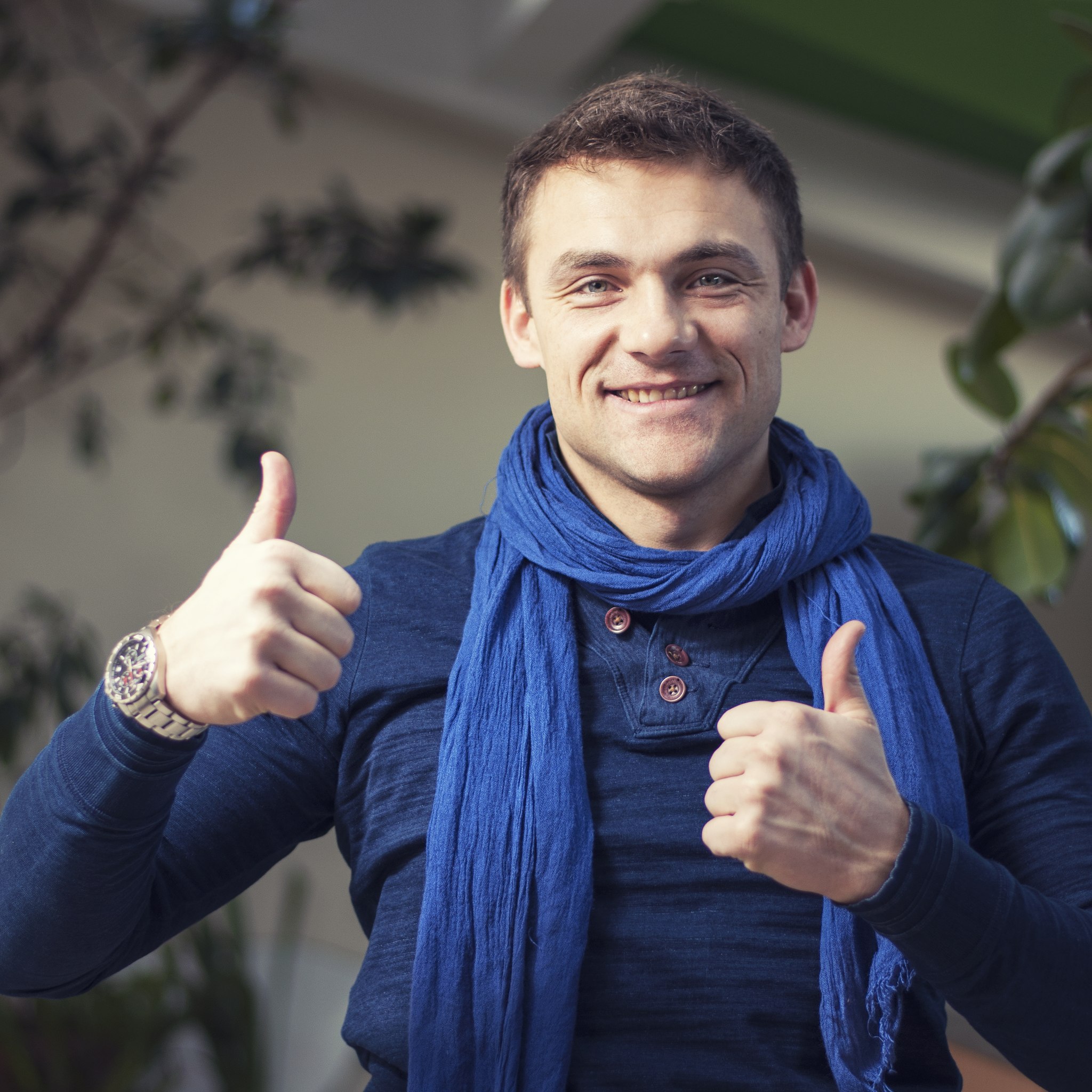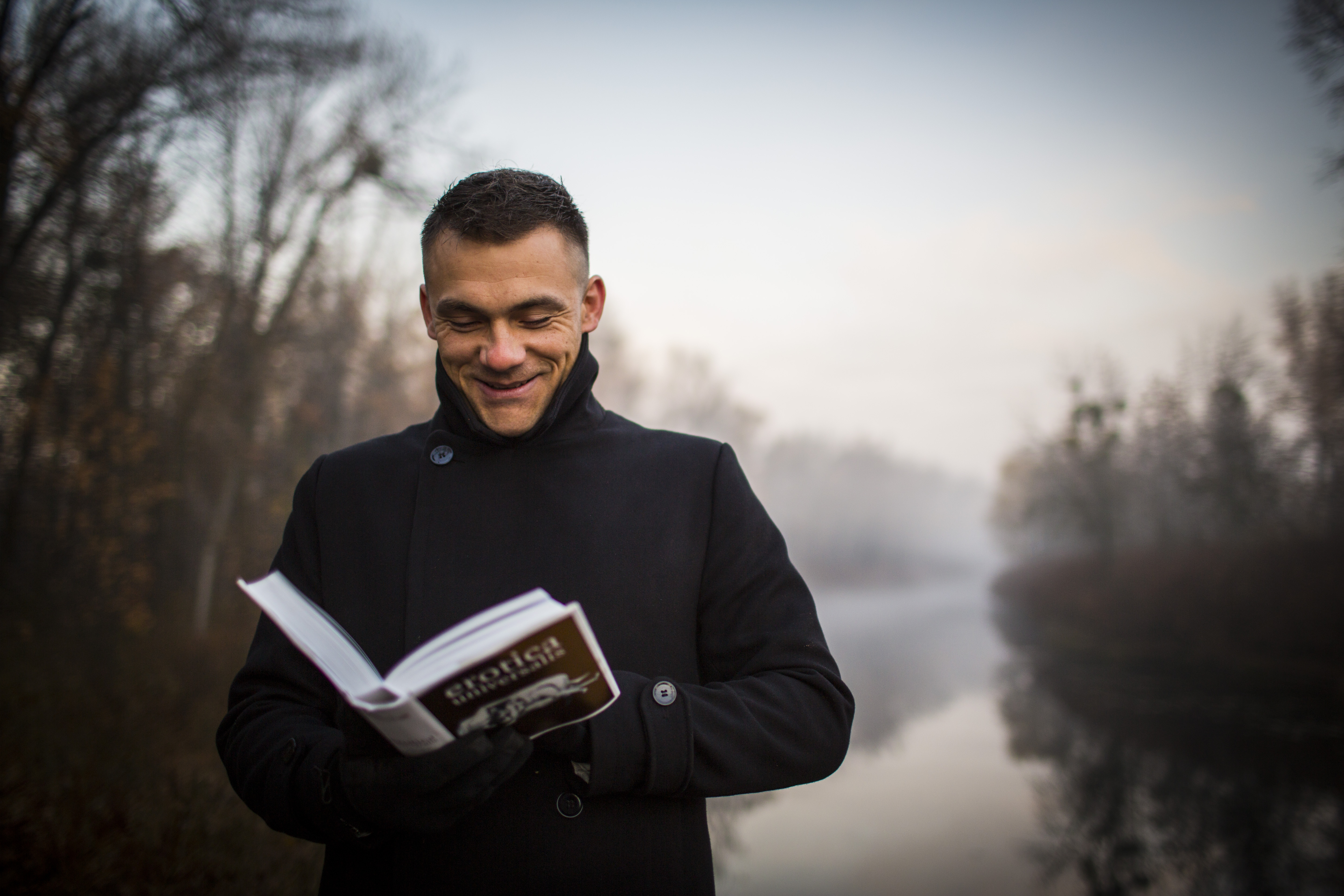 Andriy Yaroshenko
Founder & CEO
Founder of Fantasy App - an app for dating by fantasy and lifestyle, and SEX.Prostir - a TED-like event on human sexuality. Certified sexologist. Professional background includes 8 years experience in digital marketing and building award-winning startups for KimberlyClark, Johnson & Johnson, Danone etc.