Sex-positive community to Learn, Play and Flirt
Learn educational content • Play with the partner and share mutual desires • Flirt with the open-minded community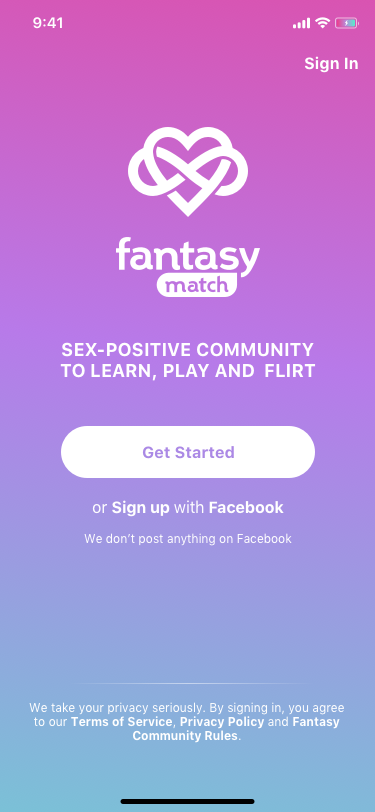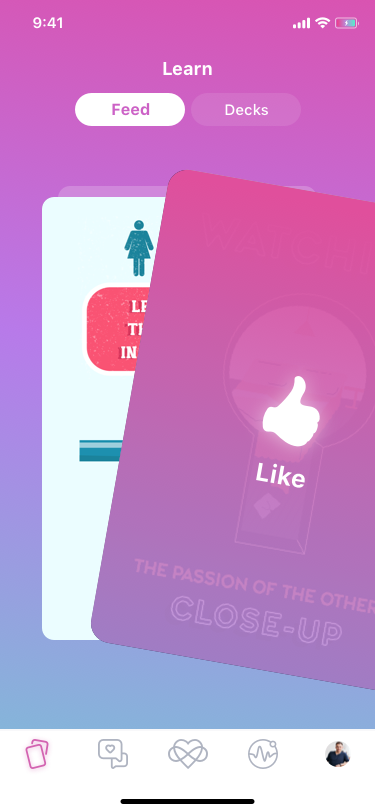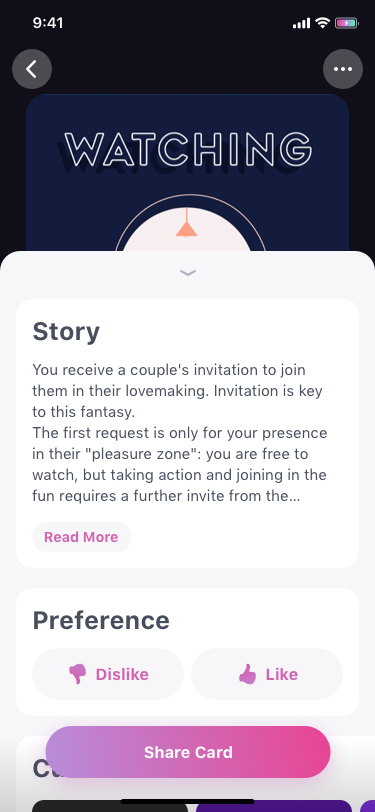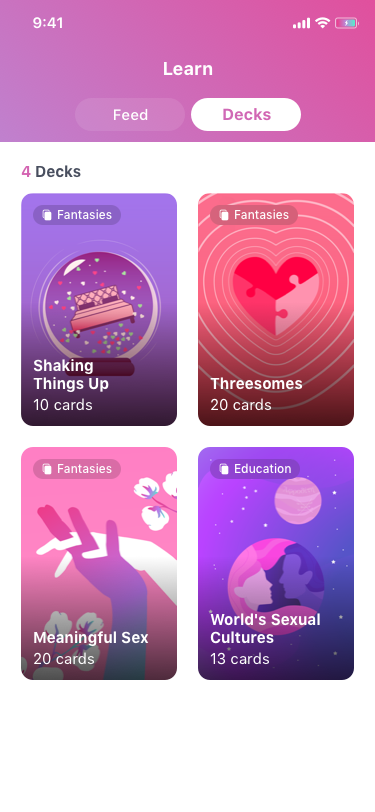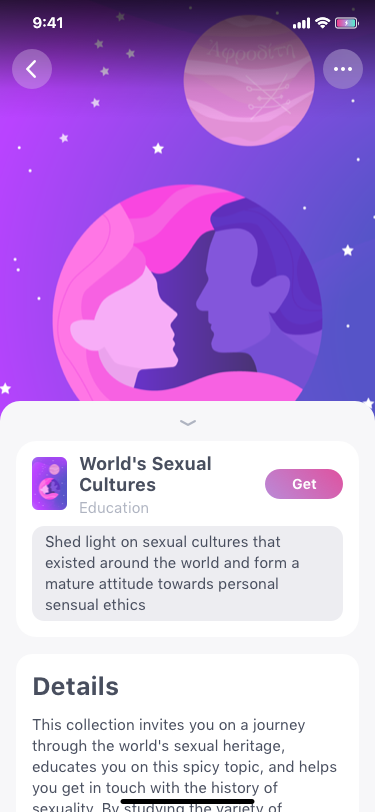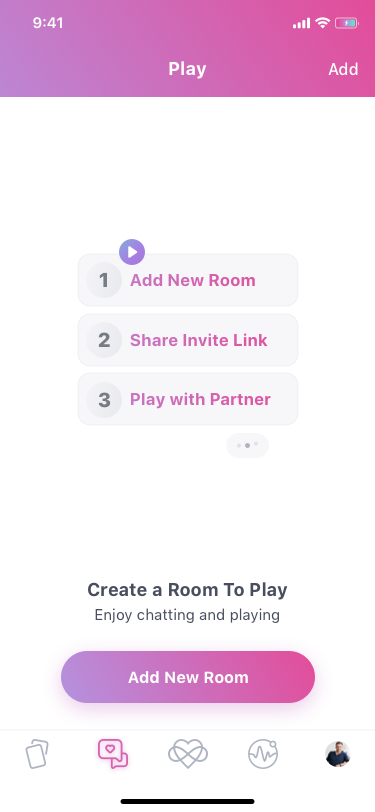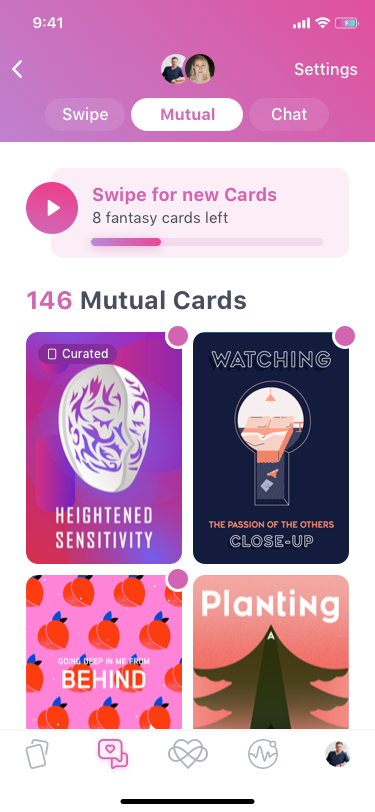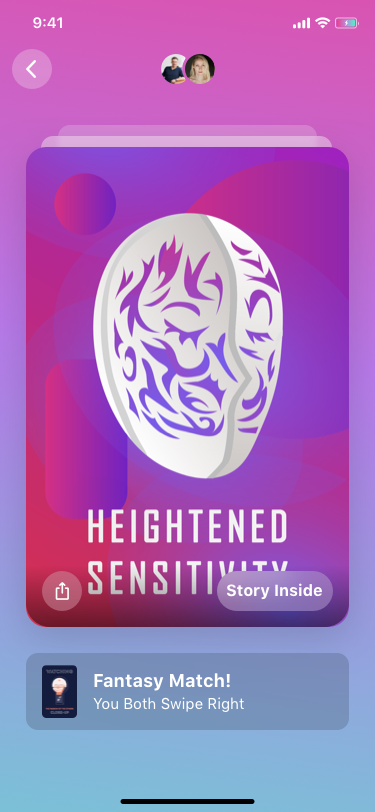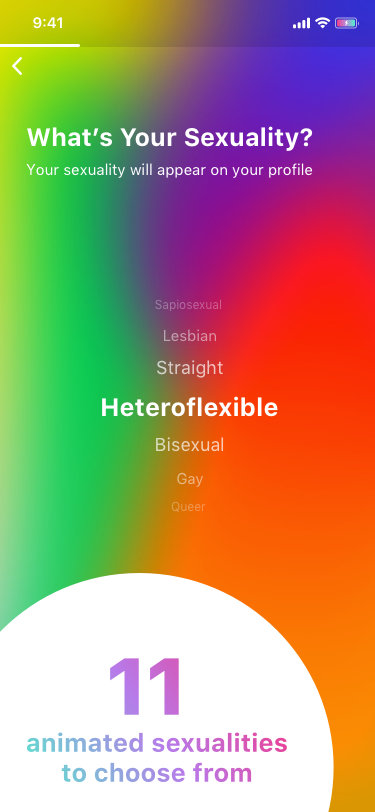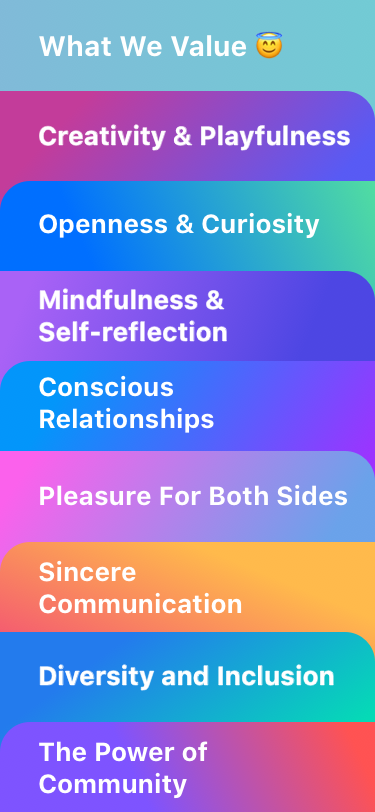 About Us
We live in truly unique and challenging times when a great number of people are ashamed of their own desires and are not in touch with their own bodies. Meanwhile, the other part of society doesn't know the proper way to express their sensual longings. We want to change that. We believe that everyone should have the space to learn and grow, freely discuss their desires, build mindful relationships, and meet like-minded people. That's why we've created Fantasy Match.
See More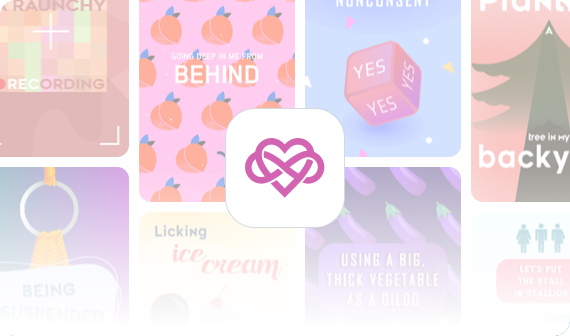 WE BELIEVE THAT THE KEY TO TRUE INTIMACY IS OPEN & HONEST COMMUNICATION, INCLUDING SEX AND SENSUAL DESIRES. WE'RE BUILDING A CULTURE WHERE SEXUALITY IS INCLUDED WITH A HEALTHY AND MATURE ATTITUDE. THAT'S WHY WE ARE STRIVING TO CREATE THE WORLD'S LARGEST SEX ED LIBRARY WITH
MINDFUL GUIDELINES
IN MIND ❤️🍑🍓
MINDFUL GUIDELINES
CONSCIOUS RELATIONSHIP
All types of relationships are possible if they suit all parties and are based on trust and sincerity.
MINDFULNESS AND SELF-REFLECTION
Our desires and paying attention to them comes first. Embracing one's fantasies is an essential step toward sexual wellness.
PLEASURE FOR ALL PARTNERS
Deep pleasure is possible only when a connection between partners is built. It requires reflecting on your feelings.
CREATIVITY AND PLAYFULNESS
Release and let yourself be creative and playful, breaking the limits and pushing the boundaries — both in the bedroom and out of it.
Openness And Curiosity
Being curious about new things allows us to learn and explore. Openness removes negative judgment
Sincere Communication
Open and honest communication is the key to intimacy. Share more than a bed. Share your thoughts, feelings, and desires
Diversity and Inclusion
When people are united by values, they feel comfortable around all types of people, gender identities, and sexualities
The Power of Community
In an open-minded and supportive community, people care about the quality of their environment and contribute to it
JOIN THE COMMUNITY
Naughty. Kinky. Playful. Get a Room. Literally.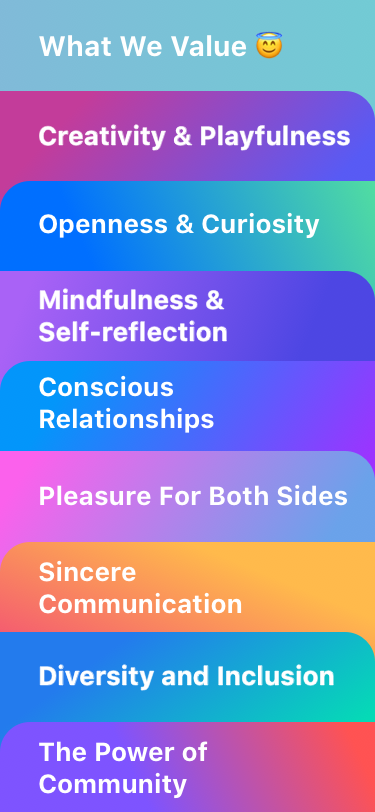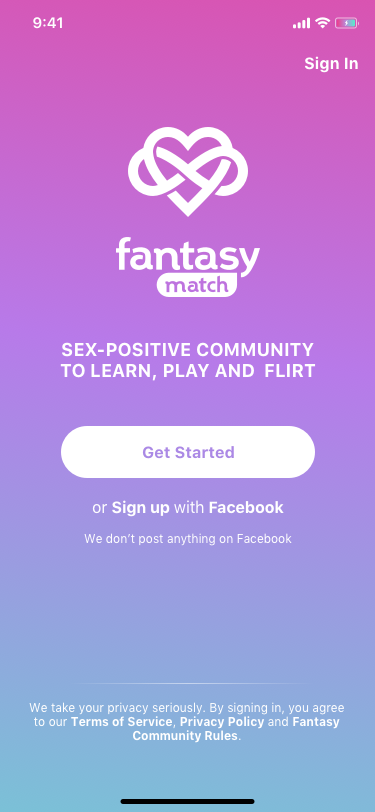 COMMUNITY FOR COUPLES AND SOLOS WHERE YOU CAN LEARN 📚, PLAY 🍓 & FLIRT 😉
LEARN, PLAY, AND FLIRT. DO ALL THREE, OR MIX THEM UP YOUR WAY!
LEARN. SMART IS SEXY, LITERALLY!
Study the Library with sex ed decks to broaden your knowledge about intimacy, sensual fantasies, and relationships to spice up your love life.
Download App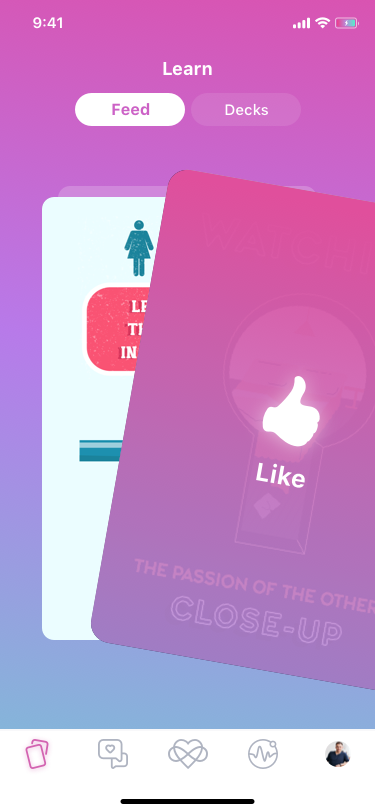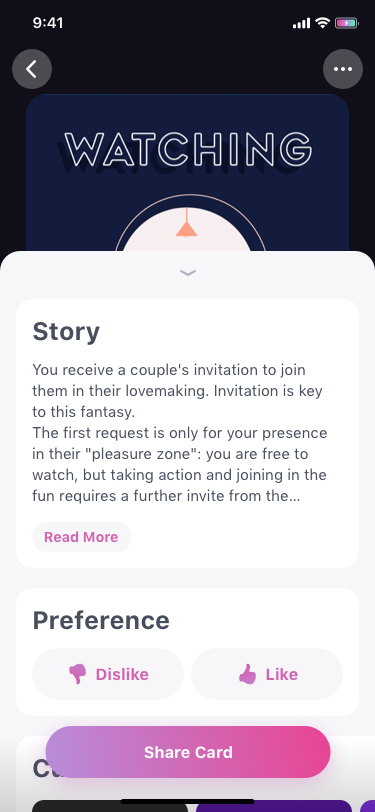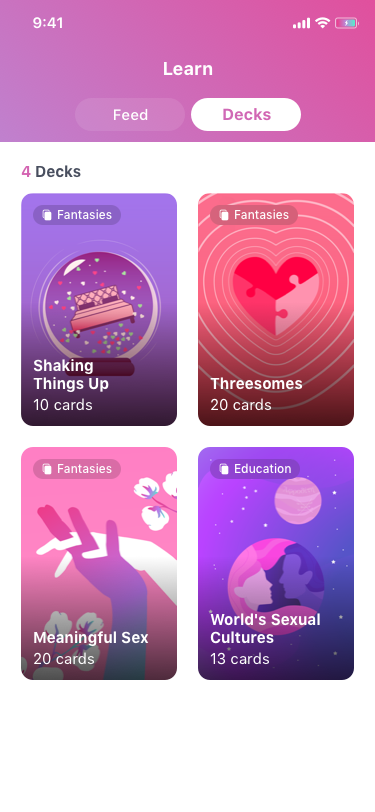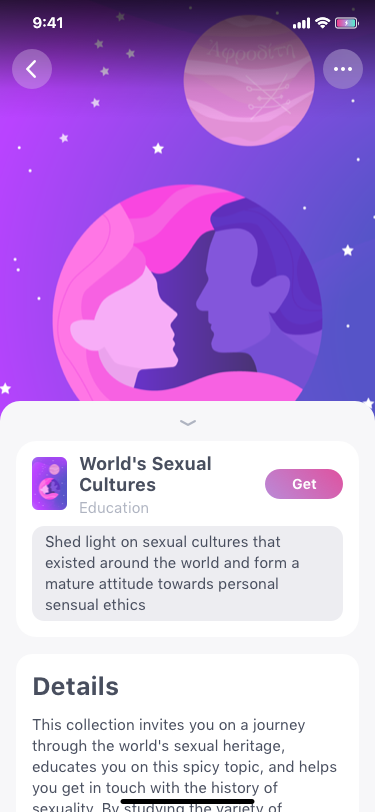 PLAY. HAVE FUN AT YOUR ULTIMATE PLAYGROUND FOR ADULT GAMES!
Invite people you want to play with to swipe cards in the Rooms to reveal mutual fantasies and discover the desires you have in common.
Download App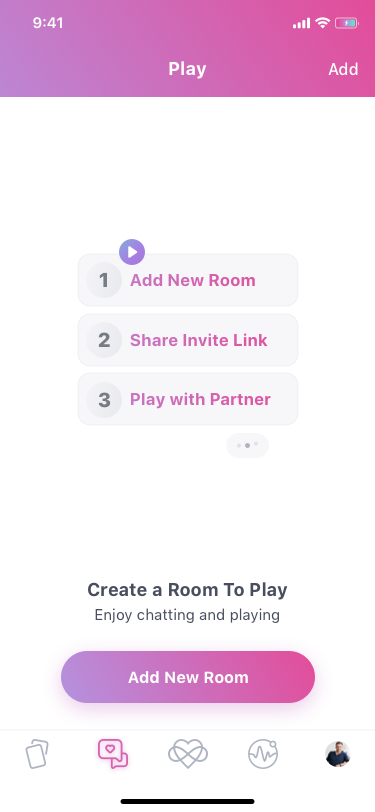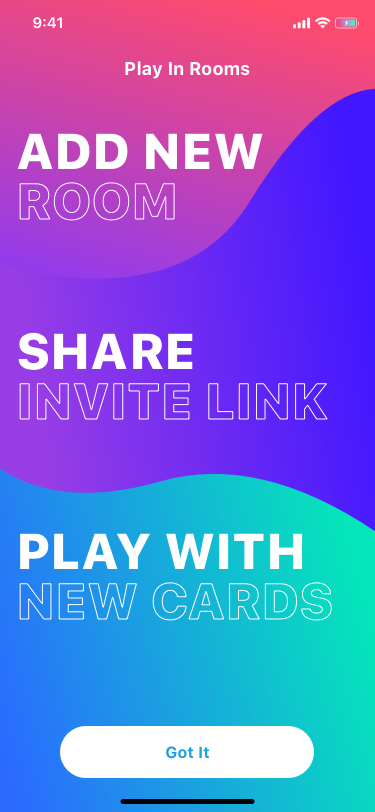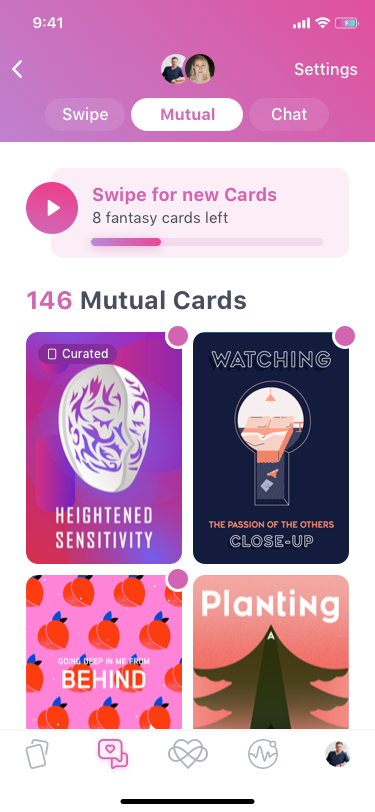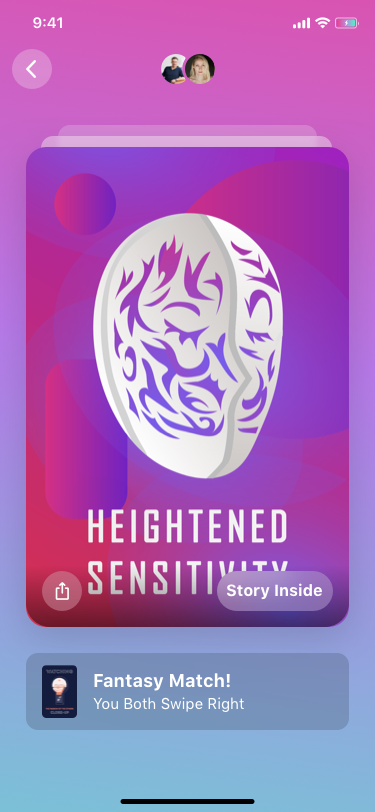 FLIRT. WE'VE GOT YOU COVERED IF YOU ARE UP TO SOCIALIZING!
Flirt and interact with the Community if you are in the city activated in our system and open to chat with other users.
Download App