NSFW Nights is Out Now
People that are into all things naughty in New York City (NYC) now have a brand-new way to find the city's best sex-positive events with NSFW Nights, an all-new app designed just for that!
Designed to act as your guide for NYC's most adventurous events, workshops, and experiences by Daniel Saynt, having fun in the city just got a whole lot easier.
NSFW Nights – Your Doorway to Best Swinger Events In NYC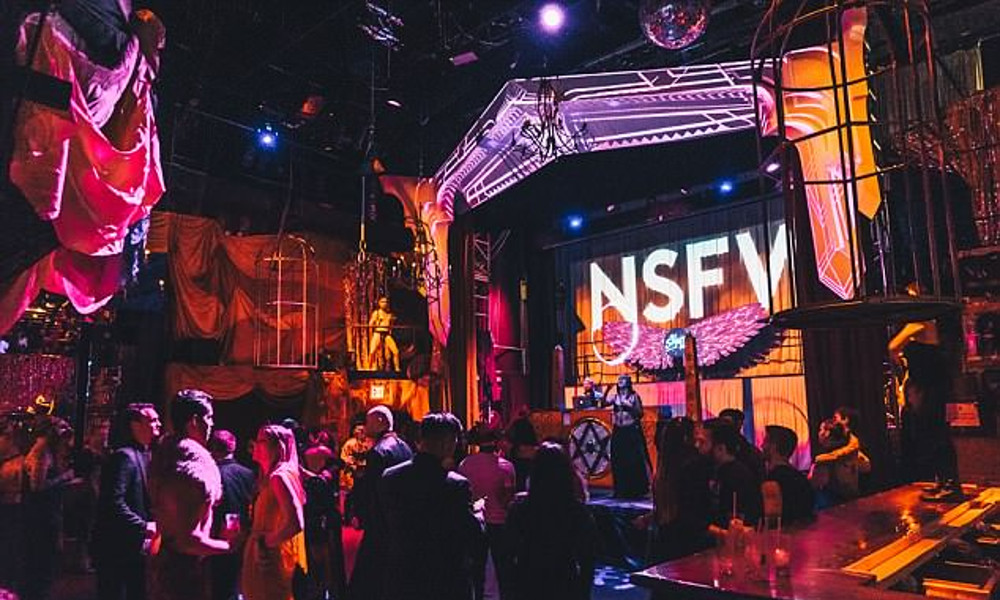 NYC is arguably one of the world's best places for sex-positive people at the moment.
The city's incredible melting pot of culture has produced a vibe that's all it's own, giving rise to some of the most incredible sex-positive clubs and bars we've ever seen.
In fact, it's become known as a place where all your sexual fantasies can come true!
And now, sex-positive people in NYC have been given an all-new way to find the naughtiest events with NSFW Nights.
Designed to be your gateway to everything naughty NYC has to offer, it lives up to its naughty name in more ways than one.
Created by Daniel Saynt, one of the activist hosts behind the incredible NSFW (New Society for Wellness), NSFW Nights will give you a carefully curated list of every sex-positive space in NYC so that you and other like-minded people can mix and mingle to your heart's delight.
With the app, you'll get access to a hand-picked list of experiences so that you can discover the date nights and solo journeys of your dreams. Trust us, these will go far beyond the usual idea of Netflix and chill.
The experts behind the app will make sure that every event suggested is not only sex-positive, but also consent-conscious, meaning that you can rest easy in the knowledge that you'll be getting only the safest (and naughtiest) events the city has to offer.
Not only that, but the app ensures discretion, allowing you to enjoy full anonymity and let you explore to your heart's content. This makes it an excellent choice for newbies who are unsure about dipping their toes in the lifestyle.
Newbies will be in safe hands with NSFW Nights, as they'll be able to find a community that will be able to let them meet like-minded people and explore their inner desires.
Joining it is easy. All you need to do is head to their website and build your profile.
You can then submit it for approval, with each answer you provided when you built your profile factoring into your approval.
It will take 3 to 4 weeks to get approval, but trust us when we say that it's worth it.
Once you're approved, you'll be sent a link to a Membership page where you can pay your one-time activation fee of $200 for couples and $100 for Solo Femme & Non-Binary identifying members.
After that, all you need to do is choose your subscription option and start playing, giving you access to over 1,800 other members that are looking to explore their sexual yearnings.
We here at Fantasy think that NSFW Nights is an amazing app that will work incredibly well with our own!
Fantasy will let you create Rooms and swipe fantasies together, so that you can find other like-minded people who want to check out the events you find on NSFW with you!
And the best part? Both apps are straight and LGBTQ friendly, providing a safe space for everyone!
Meet Daniel Saynt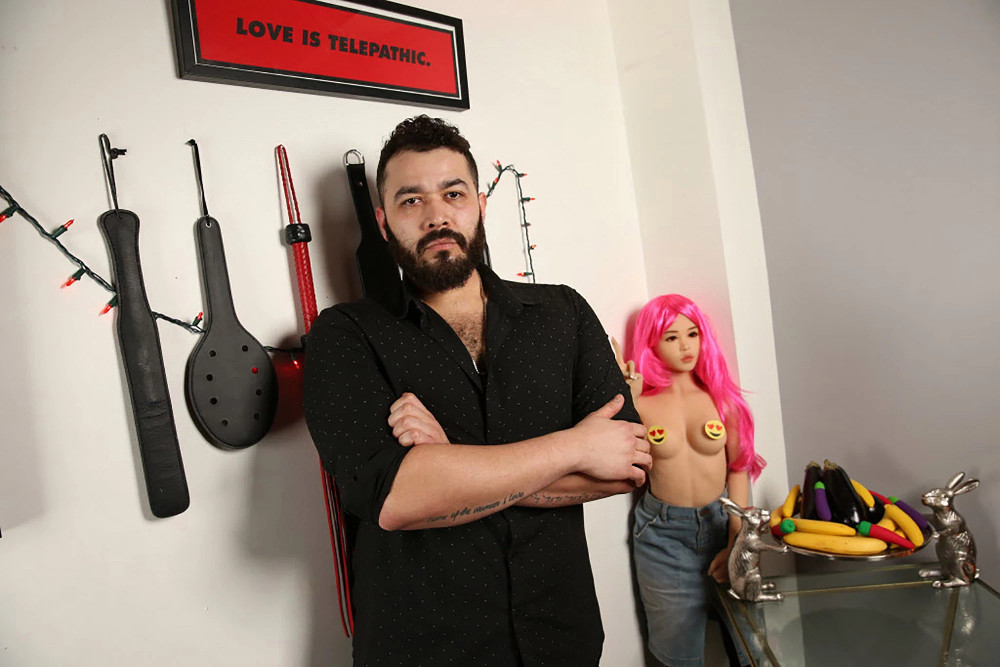 While his surname is pronounced saint, Daniel himself says "I don't claim to be one."
As the driving force behind the New Society for Wellness (NSFW), an exclusive member-only club and creative agency for sexual wellness, he's a man whose success could have only happened in New York.
His activism is legendary in the sex-positive community, as he battles censorship and acts as an evangelist for consent culture.
Daniel wants people all over to realize the importance of sex in their lives by spreading a positive message about it around the world.
Respect and the development of safe, judgment-free spaces have been his goal since leaving the fashion and luxury lifestyle industry as he tries to ensure that people just like yourself can achieve real happiness in their lives.
He's helped destigmatize the "sex club", taking it from seedy to influential and exciting and is currently fighting against censorship on social media.
Daniel has recently launched a whole-new social project called PRO SEX, intended to unite people who have a positive attitude towards sex and make laws that will protect them. We go into detail about it here, suffice to say that we are behind this project all the way.
NSFW Nights is his first foray into apps and promises to provide the same safe space that his work thus far has for everyone that wants to explore their inner desires.
The Ideal Naughty Experience Starts Here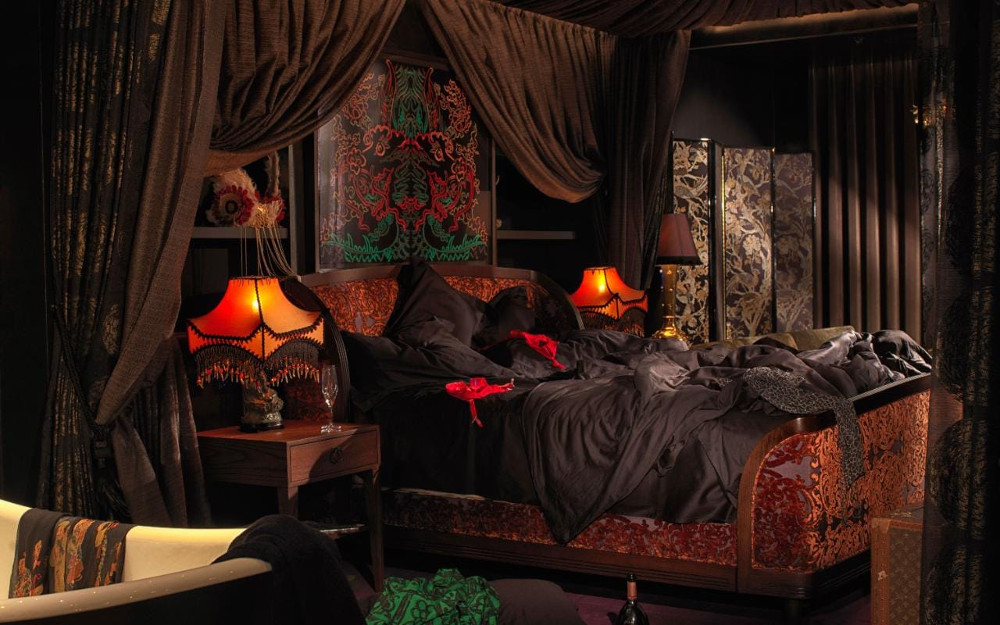 We here at Fantasy love NSFW Nights – both the idea of it and its execution.
And what we love most is how well it works with our app.
Fantasy was designed as a safe, sex-positive space that lets people from all walks of life explore their sexual horizons.
If you've ever wanted to try something like BDSM, swinging, or other more adventurous things in the bedroom, Fantasy is one of the best places to go.
Not only does it let you match with members that share the same kinks as you, but you'll also be able to learn from those more experienced people in the community, so you're in safe hands, even as a newbie.
NSFW Nights let you find New York's best sex-positive events and Fantasy can help you find the right people to go to them with.
Check it out in the app store today.
As we mentioned, we love NSFW Nights, but we want to hear your opinion.
If you've given a shot, why not let us know how your NSFW experience was in the comments below?