Top 7 Threesome Finder Apps & Sites - Fantasy App
Fantasizing about a threesome is the easy part. But actually finding one? That's where things get a bit tricky. With that in mind, we bring you the top 10 best threesome finder apps and sites that the digital world has to offer!
Top 10 Threesome Finder Apps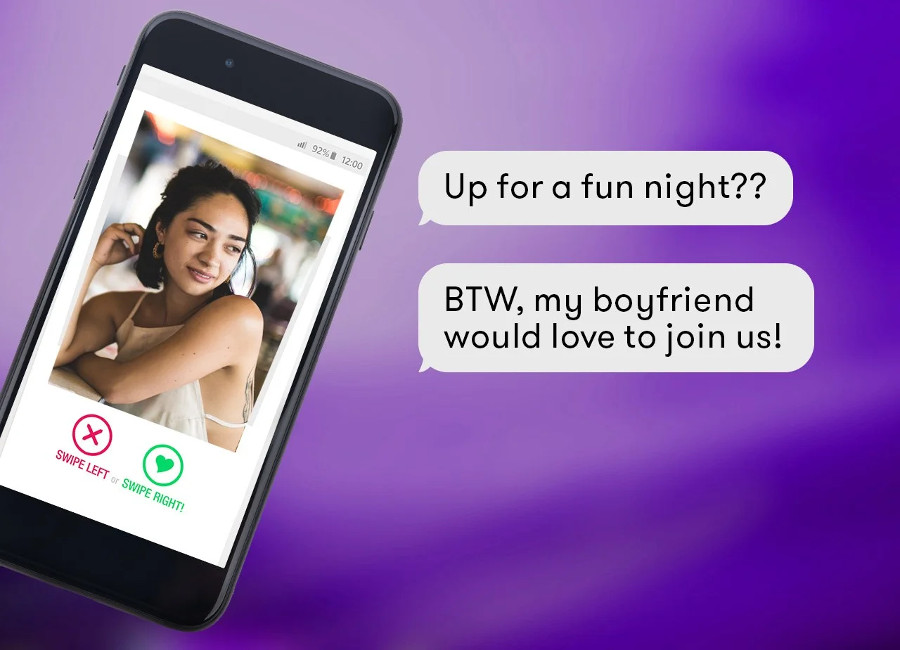 1. Feeld
Although originally almost sued out of existence by Tinder for having a name much too close to theirs a few years ago, it has since evolved into one of the better dating apps on the market.
Available as an app for both iOS and Android, you can create a completely anonymous account that will allow you to keep it secret from other people in your environment. This is a great feature for anyone who wants to avoid awkward office conversations.
You can also connect your account with your partner's, allowing both of you to search for the perfect third person to join the two of you in bed. The app is filled to the bring with hundreds of other open-minded, sex-positive couples and singles looking for a good time, whether it be with threesomes or other sexual adevntures.
Everything on the app is based on mutual respect and safety, so keep the rules in mind while on the app and you'll be fine.
2. 3Somer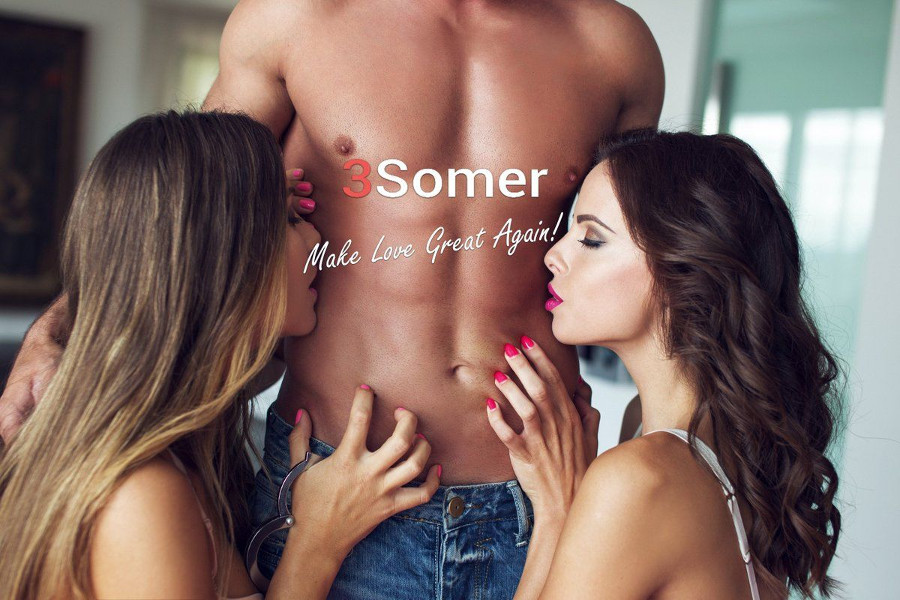 Designed specifically to cater to people looking for threesomes, 3Somer is a great choice for anyone looking to get into their first (or second, or third!) threesome.
Known as Tinder for couples, singles, and swingers, it uses a similar swiping interface to let you browse through hundreds of other people looking for threesomes. Profiles resemble the ones on Facebook, so you can set up a bio and post photos and statuses that others can see.
This will help you get to know people before you go out with them, which ensures that there will be at least some chemistry between you.
However, you need to keep in mind that it currently does not have a ton of matches, so it may not be the ideal threesome finder at the moment.
3. Tinder
Everyone has heard of Tinder, one of the most popular dating apps in the world. It can also act as a serviceable threesome finder.
It isn't as useful for finding a threesome as other, more niche dating apps like Fantasy, but a ton of useful guides online can help you find someone willing to join you in your fantasy. The best advice we can give is to just be open and honest about what you want, both in photos and your bio, and see what happens.
As the old saying goes – honesty is the best policy.
4. Pure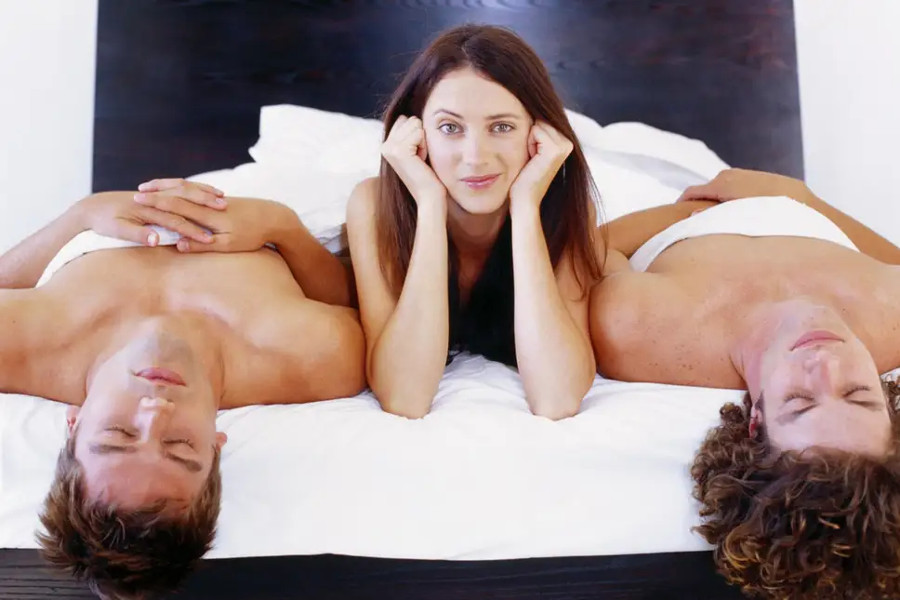 Pure was designed with your valuable time in mind. The people behind it want to ensure that you can arrange a threesome as soon as you can, which is why they give you a limited amount of time to do so, making it an ideal threesome finder if you're in a hurry.
Once you match, you only have one hour to chat and arrange a meeting with the other people. After only 60 minutes, the chat and match disappear, and you'll have to try someone else. This was done to encourage offline interaction, but if you don't function well under pressure, you may want to avoid this app.
One positive is that it does promote honesty, as the limited time available means that you can't mince words. Just get there and start talking.
The app will match you to others based on your characteristics and sexual preferences, making sure that each match has a higher chance of success.
5. 3Fun
3Fun is one of the safest threesome finders on the market today, and is suitable for anyone looking for threesomes, BDSM, and swingers. It's also very easy to find as it is available on both Android and iOS.
3Fun gives you the chance to find nearby couples and singles, but the best is yet to come. The developers wanted to ensure that everyone who joins is given the best security that they can get, which is why 3Fun has a verification system that is unique, eschewing the traditional Facebook account verification in favor of something more advanced to ensure that everyone on the site is 100% real.
An added Privacy Protection system lets you hide private photos from users and even mask your entire profile from people you haven't liked yet.
6. Yumi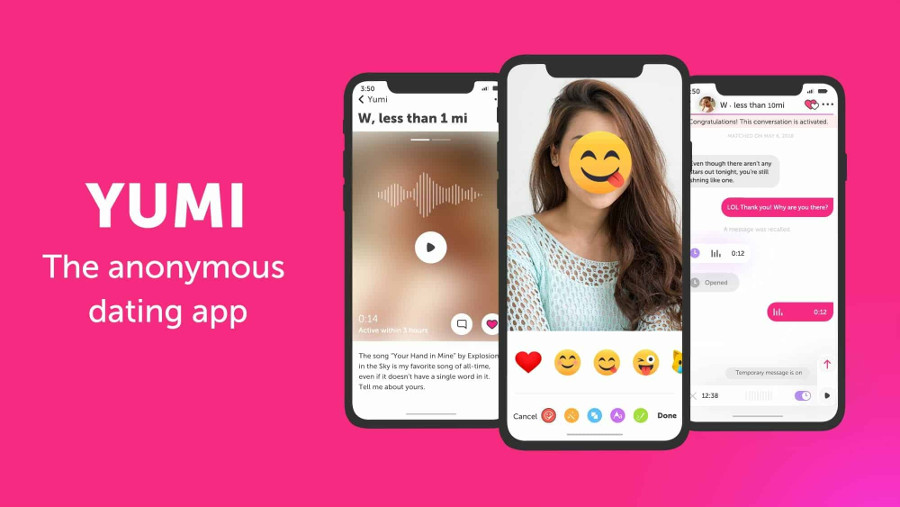 Designed to be easy to use, private, and anonymous, Yumi was designed for local hook ups and sex chat.
It's a great solution for anyone looking for a good threesome finder, and it works unlike many other of the more well-known apps.
Once you've chosen your preferences, you'll be offered a selection of four different cards. Simply tap to flip them over and meet with people who share similar interests and desires to yourself. And the best part? It only takes a few hours.
It's also all completely anonymous. No need for your email address, phone number, or social media account. A profile picture isn't even required.
To use it, all you need to do is head to the app store of your choice, enter your gender, gender preferences, and what you're looking for in a partner, upload a picture or voice recording, and you're all set.
7. Fantasy
Anyone looking for threesomes, or any kind of sexual fantasy, is in good stead here. Imagine a huge list of curated fantasies for you to peruse that change daily so that you never get bored?
Stop imagining. Cause Fantasy has it. Or how about creating private rooms for your partners or friends to see what kind of kinks you have in common?
Fantasy allows you to do it all in a safe space, designed for open-minded people. They are a love positive app and want to make sure that no one is left out or feels judged for their desires. You can even search for couples or solos based on gender, age, sexuality, and more to discover exactly what you like.
Fantasy aims to build a sex-positive community that lets people explore their desires with other willing partners. This lets everyone build stronger ties with each, offering advice and support throughout their various journeys.
All in all, Fantasy is great for the more sex positive among us, making it not only an ideal threesome dating app, but an excellent app for any sex positive person out there.
Top 10 Threesome Finder Sites
1. Adult Friend Finder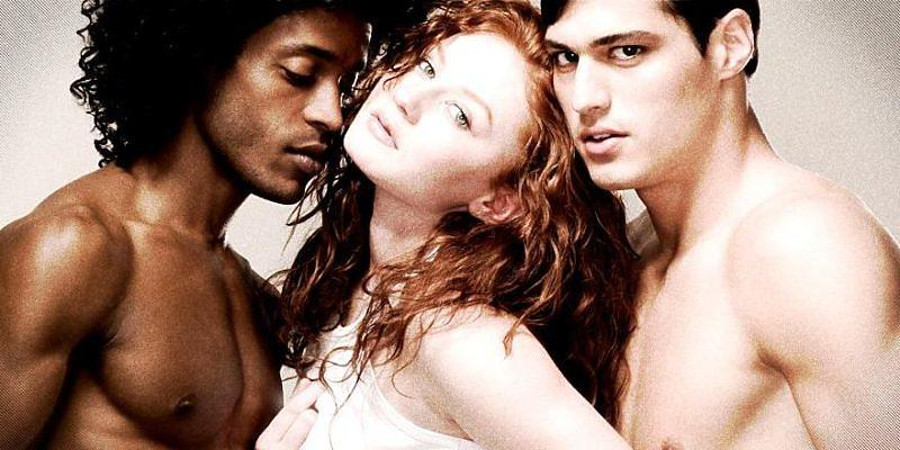 Adult Friend Finder is one of the world's largest sex and swinger platforms, having long established itself as a haven for sex positive dating that goes beyond mainstream sexual tastes.
Getting started is easy with a simple two-step verification process that will have you finding the ideal partner in minutes. This makes it an awesome threesome finder site, as all you need to do is enter your gender and preferences, including whether you're into men, women, both, or couples.
And it doesn't matter whether you're single or a couple; this threesome finder has you covered with a massive member base full of people looking to fulfil various different sexual fantasies.
Another bonus for you is the live chat that you can add to your membership, which gives you access to nude chat rooms, making this one of the best threesome websites on the market at the moment.
2. SDC
Standing for Seek, Discover, Create, SDC will act as one of your ideal threesome sites. With a massive user base consisting of some of the most open-minded and sex positive people on the planet, it's easy to find someone to join in with your fantasies, no matter what they happen to be.
And just like Feeld, you can pair your account with your partner's, allowing both of you to find that perfect match.
You can also see people who are online, so that you can match and get down to the fun stuff a lot faster than an app like Tinder, for instance. Nearby members and couples will be displayed on a map in real-time, allowing you to find anyone in your area looking for a night of passionate fun.
Registration gives you access to live chat, so you can find out whether or not you vibe with your matches before meeting.
3. Mixxxer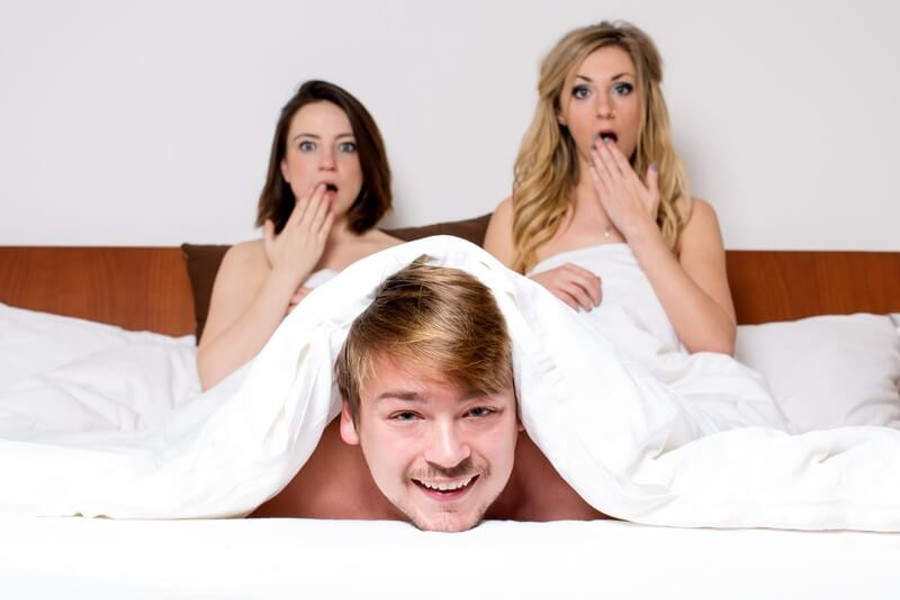 Mixxxer has a great name for a website. Even better, it also acts as an awesome threesome finder for anyone who is looking.
It's great for both couples and singles. All you need to do is enter some personal information, like your gender, age, and sexual preferences, to get started.
Specifically designed with couples of all sexual preferences in mind, this app allows you to choose from a range of threesome options, including all male or all female threesomes. It's also adults-only, so you can put as many dirty pictures on your profile as you want.
Mixxxer has a GPS-based locator, letting you pinpoint a hook-up or couple looking for a third partner easier than some other threesome sites. That's why you can get down to the fun stuff sooner rather than later.
4. Open Minded
As the name suggests, Open Minded is a threesome finder meant for the open minded.
If you're bored, if you're stuck, or if you've been harbouring unfulfilled fantasies for years, this threesome finder will give you the chance to live them out with your perfect match. Excitement is the name of the game, and everyone wants it!
Anyone with a sex-positive attitude is welcome, as it will allow you to explore all your needs and fantasies, including the famed threesome. Why not give it a go?
5. Poly Match Maker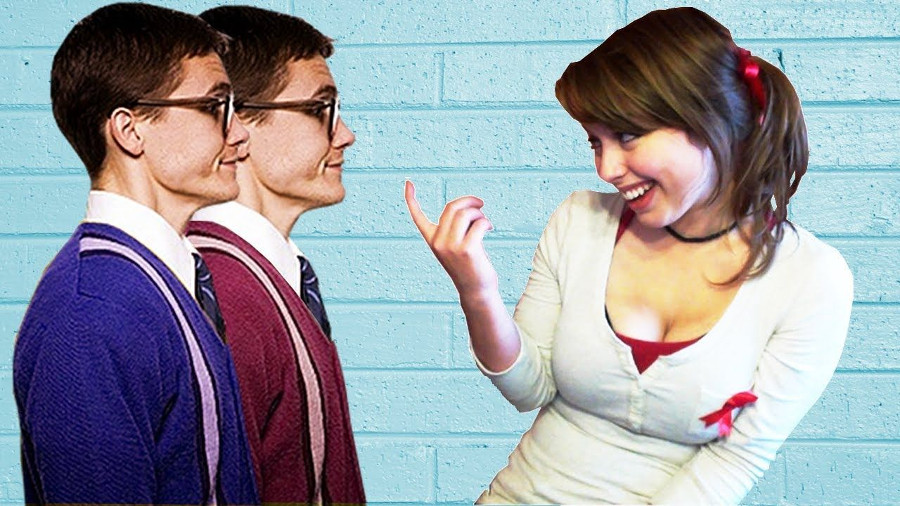 Poly Match Maker caters to anyone who is open to open relationships, equality, non-monogamy, freedom, sexuality, and polyamory. All you need to do to use this threesome finder is register and provide some information to get started.
Say a little about yourself--or say a lot. Provide your relationship status, the dynamics of it, and what you're looking for. Add your interests as well to give others on the site an idea of what you're into. Every detail you add will help you find the perfect match for you.
Poly Match Maker is one of the world's largest hook-up platforms, giving you the chance to fulfil all kinds of sexual desires, no matter what they may be. With over 75,000 registered members, you will get access to one of the more densely populated threesome finders out there, giving you lots of chances to find what you're looking for.
Fantasy
Fantasy is aptly named because it is one of the best threesome finders on our list and lets you live out all your fantasies. Created by the sex-positive for the sex-positive people, it's dedicated to creating a like-minded community of people who are willing to share and learn.
It's hand-curated selection of fantasies will allow you to explore your deepest desires in a safe space, so that you can finally realize exactly what you want. Private chat rooms give you the ability to discover what kinks you and your friends or partner have in common, and you can search for like-minded people based on age, sexuality, and much more.
This will help you find the ideal match no matter what, while chat rooms let you connect with thousands of like-minded, sex positive people from all over the world. Share experiences, advice, and information in what is much more than a dating app.
Join Fantasy to become a part of a growing movement of people that want to change the world's attitudes towards sex!
If you have any suggestions for more apps and sites, be sure to let us know in the comments.