Threesomes remain atop many individuals' fantasy lists for all sorts of reasons, including simple curiosity about what being in bed with more than one person is like. Whether you desire the "traditional" threesome featuring two women and one man, prefer the two men/one woman scenario, or enjoy the idea of being with two people of the same gender, the threesome app from Fantasy is what your sex life needs. The best app to find a threesome, you will find it to be a treasure trove of options that help bring your fantasies to brilliant life. Call to download this app now and come play!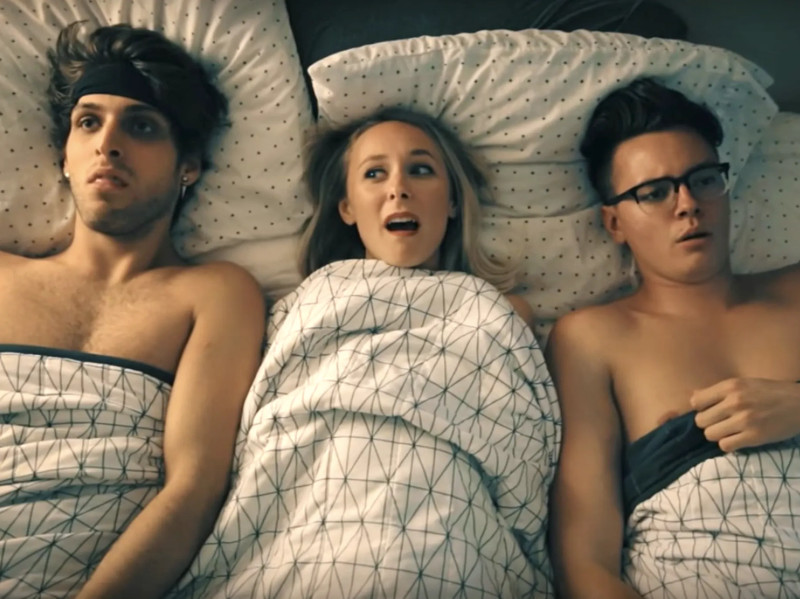 A Threesome Finder App You Can Really Use
This 3some app allows you to explore your sexual boundaries in a safe, secure manner, and don't you worry — your account is private and will always be so. Perhaps being the "guest star" in a threesome remains high on your sexual bucket list, or you and your partner cannot stop talking about what inviting another into your bedroom will do for your love life.
The app makes it easy to pick and choose which fantasies you want to indulge in hopes of widening your sexual horizons and obtaining that satisfaction Mick Jagger famously complained about. (Seriously, the man must have written '(I Can't Get No) Satisfaction in the one afternoon of his life where he couldn't get any.)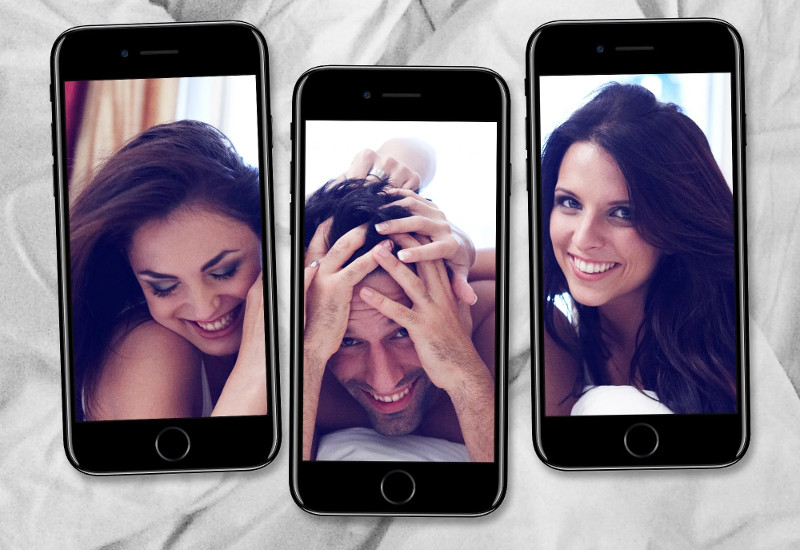 Your Threesome Hookup App Companion
The threesome app from Fantasy is your partner, a way to navigate the sometimes-confusing world of sexual fantasies in a manner that keeps you in control of the situation. Make a profile with your partner or go solo — either way, you will dive into a whole new world where exploring fantasies is no big thing. Forget dealing with friends who just don't get where you are coming from and find a community where sharing stories and tips are the norms. Join the sex-positive community waiting for you with this 3-some relationships app and unleash your inner playmate.
So, when it comes to love and sex, the more the merrier. If you and your partner are thinking about having a threesome — or if you want to be the unicorn in someone else's three-way — then you'll be happy to know that threesomes have 10 incredible benefits. Use Fantasy as a threesome app to get started.
1. A threesome strengthens your relationship by adding a dash of spice.
Every relationship, no matter how strong, can benefit from a little adventure. Whether you and your partner have been together for eleven years, eleven months or eleven days, you can grow closer through the thrill of exploring something new together.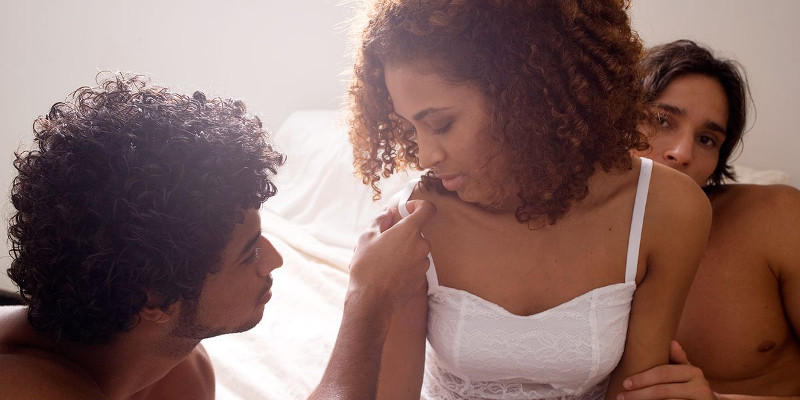 2. A threesome pushes you to try things you've always wanted.
Have you always been interested in bondage, but you've never dared to ask for it? Or maybe you've been itching to experience intense BDSM, but you and your partner lack the skills to do it properly. With a threesome, you can enlist the expertise of a third who'll show you the ropes in a judgment-free zone.
3. ...And things you've never even thought about.
A threesome is a chance to open yourself to new fantasies—not just your own fantasies, but also your partner's and the third's. Leap of your comfort zone: the wilder, the better. Sex on a rooftop? Costumes? Roleplay? Try it all.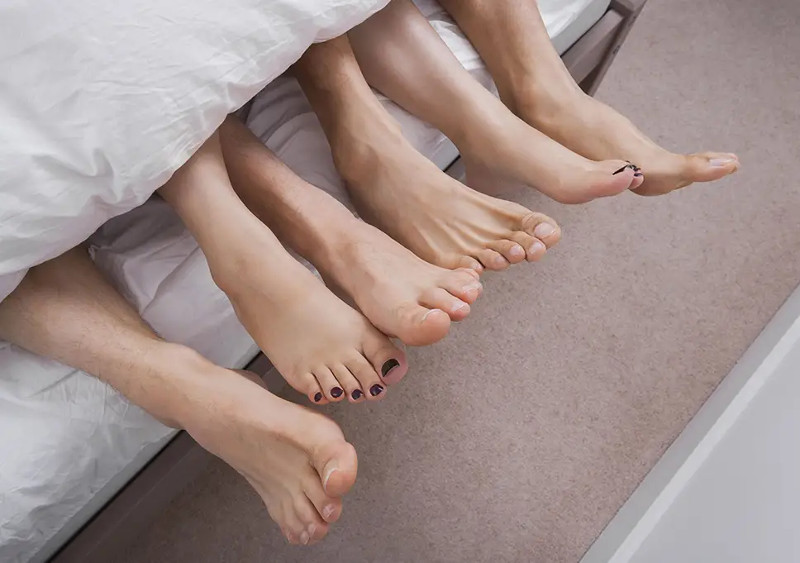 4. A threesome lets you become a different version of yourself.
In addition to trying out new sexual positions, give new sexual roles a spin. If you've always been the dominant one, then let the newcomer overtake you. Or assume a completely different persona as part of a steamy roleplay. And if you and your partner approach a third at an anonymous function like a masquerade ball or swingers party, then you don't have to be yourself at all. Craft an entirely new identity.
5. A threesome shows you different sides of your partner, too.
No matter how long you've been with your partner, you don't know everything about them even if you think you do. Get to know them in surprising ways by seeing who they become in a new sexual situation. Even if you don't go wild with fake identities, roleplay or even kinky fantasies, just bringing a third person into your bed will help you view your partner through fresh eyes.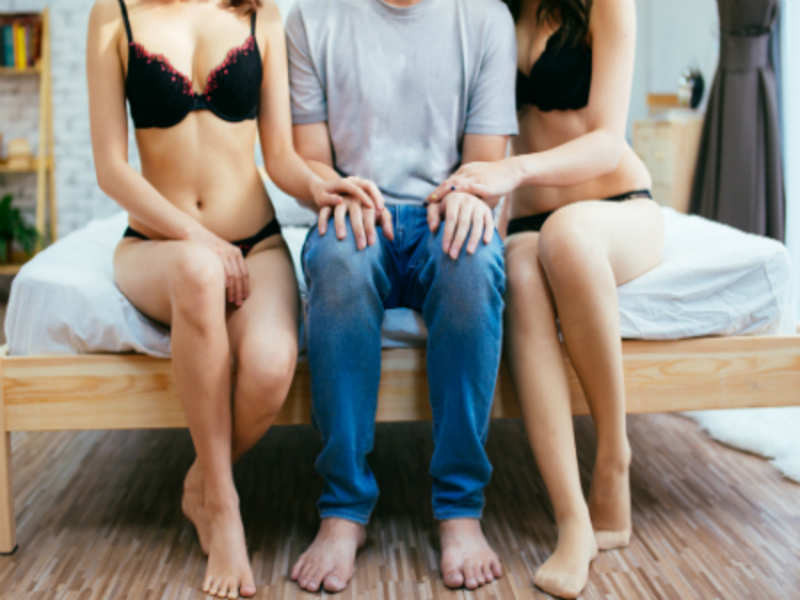 6. A threesome brings you close to new people.
A threesome lets you connect with new people, and we don't just mean physically. Even if you never talk to your third again, you can still experience an emotional and sensual closeness by sharing your bed with someone. Whether you bring your third into your relationship as a full partner or whether you arrange a one-night stand, sleeping with someone new connects you in intimate, titillating ways.
7. A threesome can introduce you to an exciting swinger community.
These days, swinging is more than just key parties. You can join an upscale and exclusive club, travel on international luxury swingers vacations or use Fantasy to connect with your local swinging community.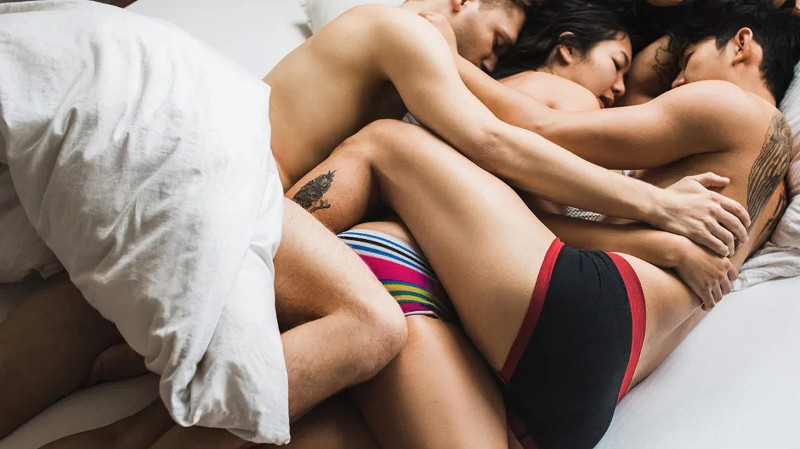 8. A threesome teaches you how to explore intimacy outside of sex.
Just because you find a threesome, doesn't mean it has to directly involve group sex. You and your partner can search for a third to watch you, to hit you, to cuck you or even just to cuddle.
9. A threesome brings you into other people's relationships.
Perhaps you'd rather be a third (popularly known as a "unicorn") in someone else's relationship. By being a unicorn, you'll be able to connect with couples, help them expand their conceptions of sex and get ideas for your own relationships as well.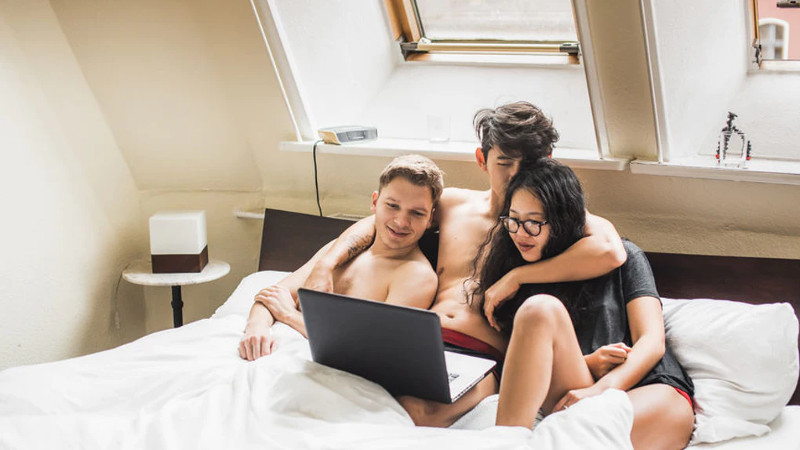 10. A threesome is easier than ever with Fantasy Match
More than just a threesome finder, Fantasy connects you to thousands of people — both couples and solos — who are looking for new adventures. A connection is as simple as swiping, so you no longer have to go far to find someone who wants to play!
Have a steamy date night with your partner by using Fantasy to look for excitement in your area.