BEST APP FOR SAN DIEGO SWINGERS
Are you among the many couples and singles in San Diego interested in spicing up their sex life by trying out kinks and threesomes once in a while? Well, here is good news for you: In this era of technological disruptions and advancements, everything has changed, and to your advantage. Your dream partner(s) is only a search away, thanks to the availability of several dating apps around you.
But again, not just any dating app can meet all your swinging desires in one place; whether you're married or in a serious relationship and want to discover or improve your sexual experience. You need a platform that provides more than the usual dating app experience – efficiency, accessibility, and easy-to-use interfaces. And that's when you'll know you have the best app for San Diego swingers.
Fantasy App has helped several open-minded couples and solos in San Diego search and easily find like-minded people sharing the same lifestyle. Plus, the app contains tested and proven ideas on how you and your partner(s) can discover new sexual fantasies.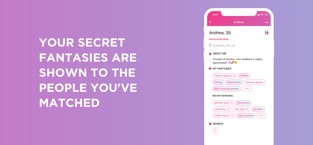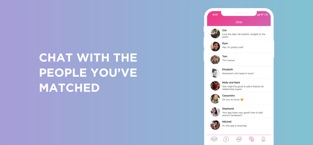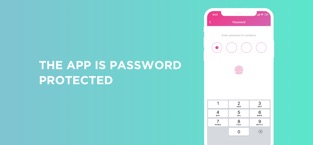 Why is Fantasy Best App for San Diego Swingers
What makes Fantasy different (in a positive way) from other apps? Well, we are dedicated to helping you discover and become yourself when it comes to your sexuality and relationships with other swingers.
Very many people – especially women – have opened up about their fear of judgement when it comes to discussing and exploring their sex life, in this case, swinging, kinks and threesome desires.
According to a study in the Archives of Sexual Behavior published in 2016, of the people surveyed during the study; about 8 in 10 men and 3 in 10 women admitted to having an interest in some kind of threesomes. However, about 2 in 10 men and 1 in 10 women confessed to having participated in at least one kind of threesome at some point in their life.
This is where Fantasy comes in to ensure we live up to our promise. We provide you with a safe and convenient space for expressing your fantasies and passions with other sex-positive individuals here in San Diego, comfortably without worrying about any form of judgement. Plus, you can choose to set a paid profile which will enable you to control what other people see about you. Isn't that great?
We have more than 1000 fantasies and kinks waiting for you to discover.
Now, what's next after expressing your fantasies? Well, things are about to get interesting now. The app is a common ground where you meet and connect with other open-minded swingers, who will have also shared their desires. We will then be connecting you with other San Diego swingers sharing the same fantasies with you and who would be interested in exploring their desires with another person.
We understand that different people have different fantasies and desires that they would love to upgrade and explore. From the feedback we receive from our customers, some of the common fantasies include threesome, role play, gender play, first time swingers, and open sexual communication, among other related sides. Whatever your fantasies and desires are, the app will help you find and connect with your perfect match or matches.
Our platform has a capacity of up to 10,000 users, which means significantly higher chances of finding exactly what you're looking for to spice up your swinger lifestyle.
Perhaps you must have come across dating apps that require you to pay a certain amount to get access to some or all of their features and services. These platforms are very common, and it's quite okay, really. But what if you find an app – like Fantasy, that enables you to access these and other unmatched features absolutely free with certain limits?
The Bottom Line
By becoming a member of the Fantasy App community, you'll get to appreciate the values of safety, health, reciprocity, positivity, sincerity, and intensity among other values that we strive to uphold at all times. These values define us and the services that we avail to our members. All these have been put in place to help you to think and communicate in a better way your desires and fantasies at your convenience.