BEST APP FOR LOS ANGELES SWINGERS
A few decades ago, finding other open-minded couples or solos sharing the same sexual desires (swinging) as you were somehow a challenging and time-consuming process. It would mean attending a number of sexuality-inspired events to meet and interact with different people. Here, you'd have to know more about them before identifying if they have similar fantasies, if they'll be confident enough to talk about these fantasies. Plus, society may not have been as accepting then as it is nowadays.
Fortunately, that's a thing of the past now, thanks to the introduction and advancement in Internet technology. In this era, with your phone or computer, you'll be just a step closer to fulfilling your fantasies and desires.
There are more than 30 sex-positive apps today that you can use to connect with like-minded people. But which app can we say is the best for swingers in Los Angeles, and why? Please read on.
A lot of LA couples and solos who have used Fantasy App have found it to be the best app that helps to connect people with different kinks (and threesomes in particular). The app allows you to discover fantasies depending on your experience and interests in the sex-positive world.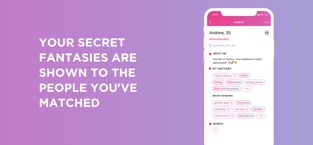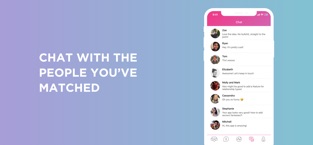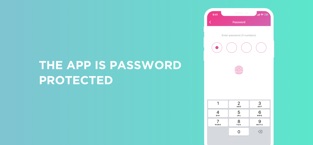 What Makes Fantasy the Best App for Swingers LA?
We understand and value the importance of your security, especially when it comes to sharing your personal information online. For this reason, Fantasy App gives you the freedom to control your profile – to make you as comfortable as possible. You'll have a profile, where you'll add only the information you prefer, and where you'll add those you're comfortable being seen by other swingers.
Opening up about matters related to sex and sexual fantasies can be quite stressful, more so in public – and sometimes in private. Most people we talked to admitted to giving in to fear of judgement by others when they try to express their desires. And it's the sad truth, judgement may be inevitable. You just don't know how different people will react, which can be a huge hindrance to exploring your sexual fantasies and desires, at least not to your expectation.
Now what? Does this mean you should keep your fantasies to yourself and never find other sex-positive swingers to experience with together? Absolutely not!
Fantasy provides a common and safe ground where you and other open-minded Los Angeles swingers can comfortably share their fantasies and not worry about being judged. And once you share, the app will focus on connecting you with the person(s) sharing the same fantasies and desires as you, depending on your preference.
Customer satisfaction is always our priority. We want to provide you with the best quality services that you deserve at any given time. To accomplish this, we have values set to guide all our operations to ensure everything is done accordingly and to the best standards possible. These values include positivity, sincerity, reciprocity, health, and safety.
We want to accommodate as many LA swingers as possible to increase the chances of our members finding exactly what they want among other swingers. Fantasy has a 10,000 user capacity with more than 1000 fantasies and kinks to choose from. And how much will you have to pay to enjoy these amazing services? Not even a single penny!
The Bottom Line
Having a sex-positive platform like Fantasy App that enables you to think and communicate about your sexual desires and fantasies can be an annihilating experience you could have.
You could be a couple interested in inviting a third person to join you and spice up your sex life or a solo trying to find partner(s) to enjoy the experience together. Our platform allows you to find those people and talk about your desires and fantasies comfortably and at a language you find most convenient to all of you. All the best!