How To Have a Threesome - Fantasy App
How to have a threesome?
We're sure that you have asked yourself this before. For many of us, threesomes remain in the realm of fantasy, never to be realized.
But we ask ourselves the question nonetheless.
We're here to show you how, with just a little bit of preparation and planning, you can realize your three-way fantasy and have the time of your life – whether you're single or in a relationship.
Discussing a Threesome With Your Partner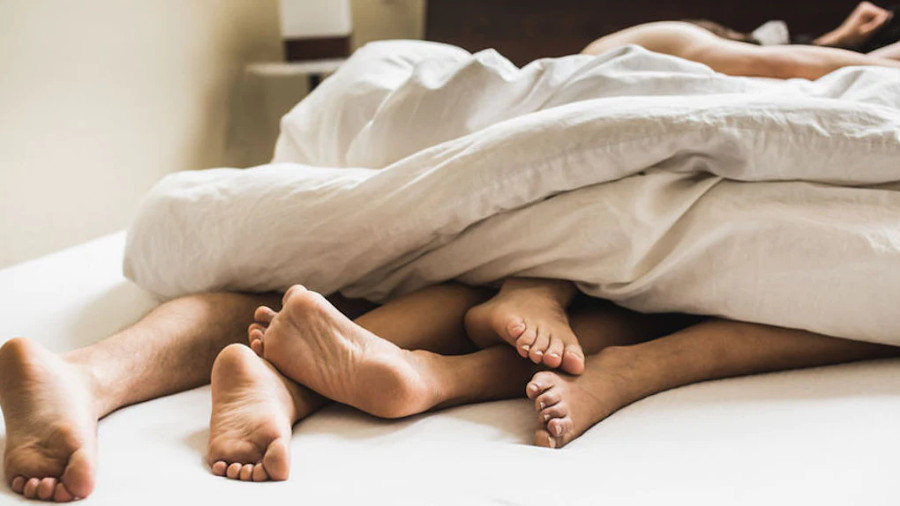 The first step to having a threesome is to approach your partner about it. This could very well be the first hurdle you encounter if you are already in a committed relationship, so it would be wise to approach it with some forethought.
If you and your partner are in an open-minded, sex-positive relationship, this could be the easiest step, especially if your partner is open to discussing their desires and fantasies, freely and without fear of judgement. This is the type of relationship we all aspire to have, so count yourself lucky if this describes you.
Relationships where both partners are secure, happy, and open to experimentation are the best when it comes to trying out new sexual fantasies. Just make sure that you both do your research and discuss boundaries beforehand.
If you and your partner haven't attempted to experiment yet, but you're sure they'll be up to trying out new things, you must be cautious when asking the question.
Don't just start with "let's have a threesome" or "let's spice things up" because that can lead to hurt feelings and angry words. It's better to start by politely asking their opinion of having a threesome to gauge if you should take the conversation any further.
Test the waters by referencing a scene from a movie that illustrates what you'd like to do. Or maybe talk about a celeb couple who has talked positively about their open relationship status.
"Keep it light, and keep it fun," says sex and relationship expert Emily Morse.
If they respond positively, then feel free to go ahead. Discuss it in detail with them and make sure that you both agree on boundaries and rules. Keep in mind that this is supposed to be an awesome experience for you both, so don't rush into things.
Keep in mind that you need to talk about it as if it may happen, not like it definitely will. It could be fun to do someday, but you're not immediately setting firm dates. Listen to your partner and only proceed when you're both ready for it.
You should also consider the possibility of hurt feelings. Sometimes just suggesting a threesome can lead to jealousy and mistrust. But we trust that you know your partner better than anyone.
How to Have a Threesome Step 1 – Who To Ask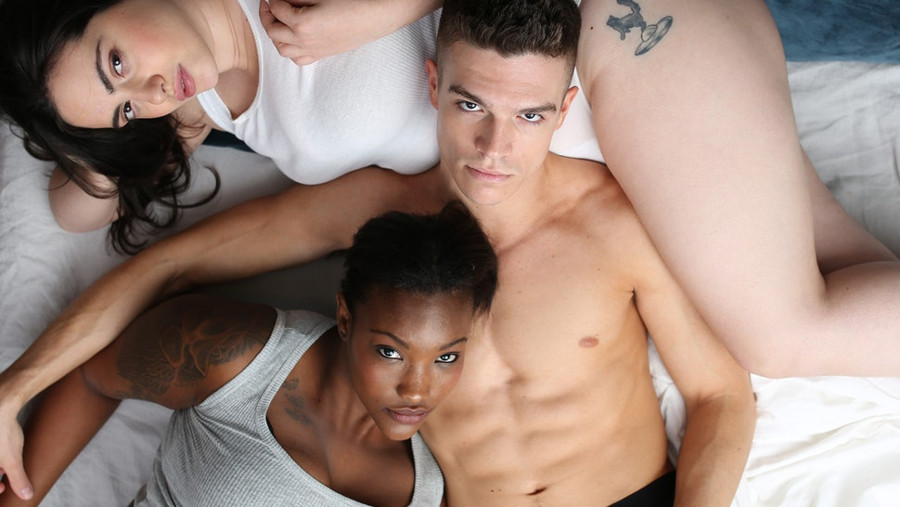 If you're part of a couple, then you need to choose the third party wisely when it comes to having a threesome.
And we don't just mean avoiding ex-lovers and best friends. (Although this should be pretty obvious!)
We would recommend looking for a single person in your larger group of friends who isn't too close to either of you, but who would be open to getting in bed with you both. Strangers mean there's no long-term attachment, but you run the risk of neither of you having chemistry with the stranger in person.
Dating websites such as Adult Friend Finder are very useful here. As one of the world's largest sex and swinger platforms, it provides access to a huge userbase of people who are looking to explore their sexual fantasies – including threesomes.
This site, and others like it, give people with less mainstream sexual desires a safe, judgement-free zone where they can express and indulge in their fantasies. This makes it an excellent place for you, either as a single person or part of a couple, to find willing partners.
All you need to do with Adult Friend Finder is enter your gender and sexual preferences to start browsing a massive database of swingers and sex-positive people looking for others to have fun with.
Their live chat feature means that you can get to know your matches before you meet them as well.
Or if you'd rather use an app, why not try Fantasy?
Designed with the express purpose of creating a sex-positive online community where everyone can explore and share their desires with thousands of other like-minded people, it's a great place for you to start having threesomes.
Fantasy allows you to discover new fantasies daily, allowing you to explore a huge collection of curated fantasies and steamy-collections that have all been hand-curated to give you the best experience possible.
It also gives you the chance to learn from a huge community of other like-minded people from chat rooms and the like, giving newbies a chance to dip their toes into the community and ease their way in.
Fantasy aims to help the sex positive community build stronger ties with each other, and lets everyone learn, share, and experience what it's like to be in different types of relationships. This makes it an ideal place to go to have your first threesome.
How to Have a Threesome Step 2 – How to Ask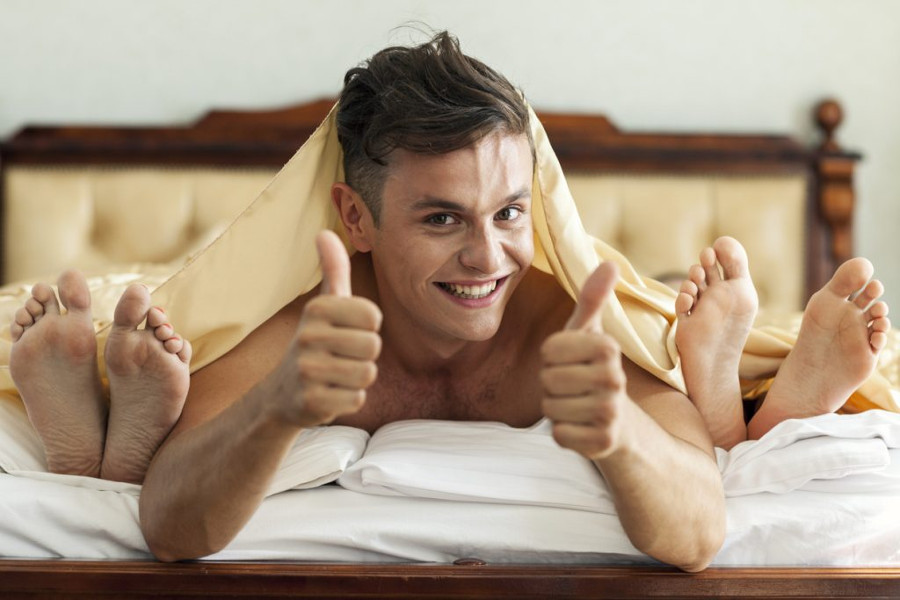 If you have a threesome with someone from one of the dating sites or apps that we mentioned, then it will be easy to ask them to join you.
Chances are they matched with you for that very purpose, so just be open and honest with them and you'll be fine. Consider hanging out with them before going ahead with the threesome to ensure that you're attracted to them.
If, however, you're asking a friend, keep in mind what we said about asking your partner, and approach them in much the same way. Go slow at first. Test the waters, and don't rush into things.
Try something like "Hey, we think you're cool and fun. We want to have a threesome, and we think you'd be a good time. Is that something you're open to?"
If you know them, you need to make it clear that you don't want your friendship to be affected by the act, and ask them to let you know if it will be a problem.
Most of the time, asking a third party won't be too much of a big deal, as most people will be flattered to be considered.
How to Have a Threesome Step 3 – The Ground Rules
This is a very important step in the how to have a threesome process.
In fact, it is perhaps the most important. This is crucial in order to ensure that everyone has a good time.
You're going to want to establish ground rules that each of you is comfortable with, which might mean taking certain positions off the table. It's about reaching an agreement that you will all end up enjoying. It can be fun to make certain things off limits too.
Keep in mind that this is a story you'll have for a long time to come, so you want to make it a good one.
If you're in a relationship, you may want to discuss safe words between the two of you that you can use to get out of the situation if either of you feel uncomfortable at all. Let the third person know that they can back out at any time as well.
As with any sexual activity, consent is a must.
How to Have a Threesome Step 4 – What to Have With You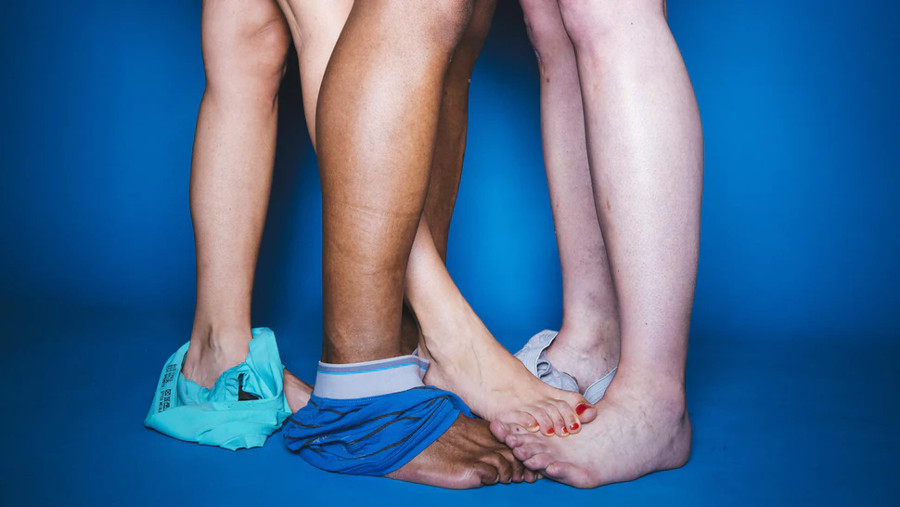 This is another very important step to keep in mind when having a threesome.
Number one is to have protection, and plenty of it. Keep in mind that if you will be penetrating someone, you'll be changing condoms each time you swap partners.
Says Emily Morse, "If the guy is penetrating both women, he's going to have to take the condom off each time he goes back and forth between each partner, otherwise he's exposing the women to each other's body fluids which could contain bacteria, infections, and viruses."
Keep lube, sex toys, and cleaning wipes handy as well. And if your threesome is very kinky, get any toys that you'll need for the occasion beforehand. Just remember to wipe them down in between partners.
How to Have a Threesome Step 5 – Kicking Things Off
Don't overthink things when it comes to having a threesome.
We know that it can seem like one of the most exciting and nerve-wracking moments of your life, but you'll want to treat it like any other night.
Set the mood. Light some candles. Pour some good wine and set out canapés while you chat and flirt. At some point things will progress to the bedroom.
Just relax and let it happen naturally.
How to Have a Threesome Step 6 – Positions to Try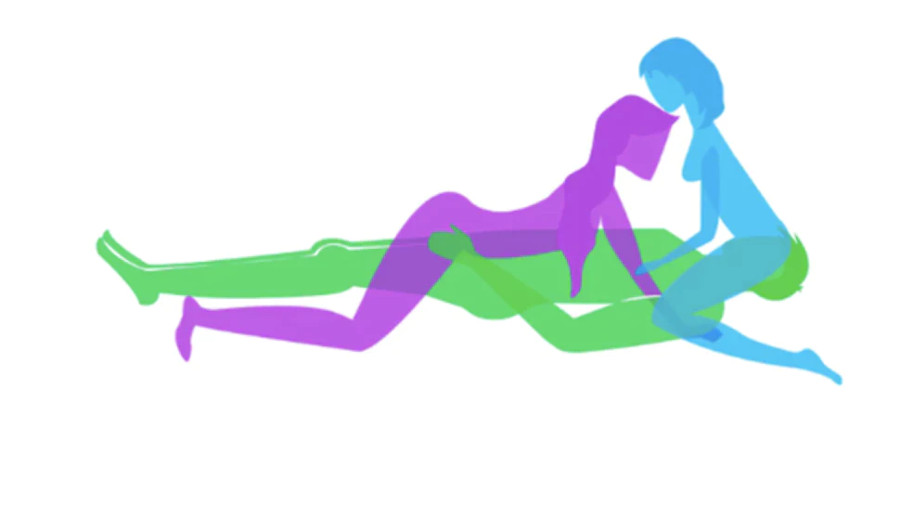 Our previous tip about not overthinking things when it comes to having a threesome comes into play here as well.
The whole thing should be organic and feel natural for everyone involved. Don't try and emulate your favourite porn scene. Just let your movement, touch, and manoeuvres flow naturally throughout the whole process. Take the lead or not--it's totally up to you.
You can try out classic positions to get started, such as letting the guy lie on his back while both women ride him, with one straddling his face. Or perhaps both women can lie on top of each other while the guy enters one from behind. You can also arrange yourselves in a circle and all go down on each other.
A threesome offers countless opportunities to try new positions. It will help if one of you is more experienced so that they can help lead the others. Otherwise you can just go online and do a quick Google search beforehand.
Whatever happens, just do what feels right in the moment and have fun with it. Pay attention to what your partners like and don't like, watch for patterns and sexual cues. And try not to let anyone feel left out.
How to Have a Threesome Step 7 – After It's All Over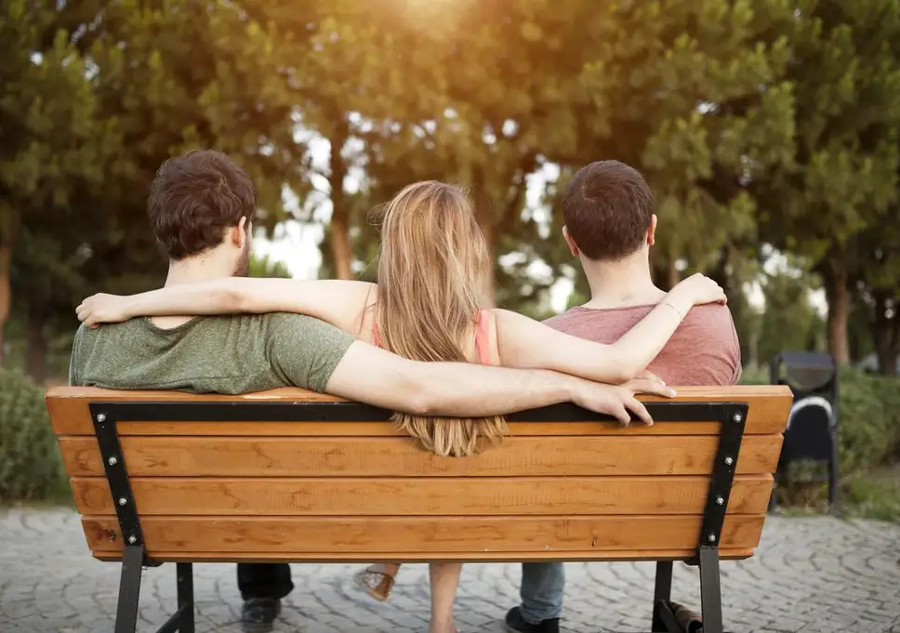 Well beforehand you need to decide what to do after the threesome is over so that everyone is on the same page when it's all done.
This includes whether you want to say goodbye, keep hanging out, or spend the night. Just set boundaries and rules so that no one gets their feelings hurt.
That's it! Everything you need to know to help you get to having a threesome!
All that's left is for you to get out there and have one.
Just be sure to let us know any interesting stories you may have about it in the comments below.