How To Find A Threesome Partner - Fantasy App
One question has plagued mankind for centuries--nay, millennia. One so complex and difficult to answer that many of the best and brightest have failed to do so for eons. No, it's not about the meaning of lie. It's how to find a threesome?
The Fabled Threesome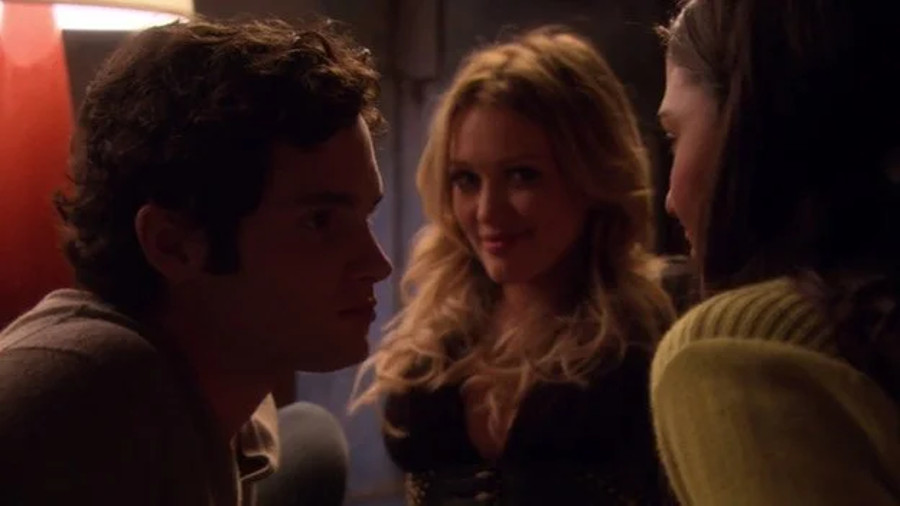 Admit it. The thought has crossed your mind. And you're not alone.
A study published in the Archives of Sexual Behavior has found that an astonishing 82% of men and 31% of women have expressed interest in having a threesome.
And when you think about it, it's no surprise.
Threesomes have ascended to almost a mythical level in pop culture. How many sex comedies and sitcoms have you seen where a threesome is held up as the pinnacle of sexual achievement?
Whatever your reason, let us congratulate you on adding this really hot experience to your list of desires that you want to fulfill. When done right, it is a truly incredible experience: It will not only give you a story to tell for years to come, but it may also invigorate a stagnant sex life, even if it only happens once.
It seems that so many of us are fascinated by the prospect, but short of stumbling into one (which does happen from time to time), we often find ourselves baffled by the question of how to find a threesome.
With good reason too, since most people would be hesitant to suggest it to their partners, let alone a perfect stranger. How do you suggest it without ruining a stable relationship?
So, as with all questions these days, you turn to the internet.
Welcome. We are here to answer the burning question of how to find a threesome for you.
Discussing Threesomes with Your Partner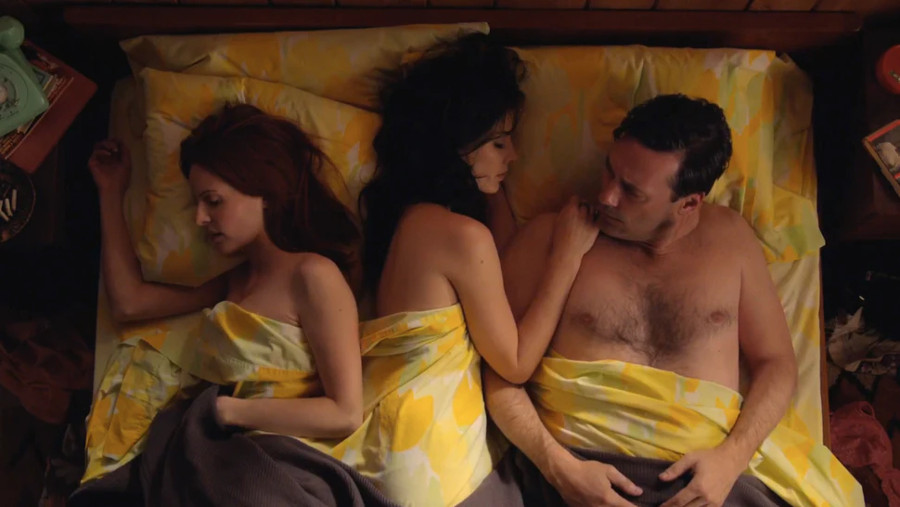 If you're already in a committed relationship, the answer to how to have a threesome will encounter its first hurdle here.
If you're in a relationship with an open-minded, sex-positive person who is open to freely discussing their sexual desires and fantasies, while also being willing to experiment, then it should be fairly easy to ask your partner about it. If you've both done your research and are secure in your relationship, even better.
But you will also want to consider the following.
"Relationship struggles such as jealousy, control issues, trust concerns and feeling like their relationship needs saving because they aren't attracted to their partner anymore, couples may want to reconsider," says Dr. Stacy Friedman, clinical sexologist and sex coach, told AskMen. "If you feel that you are lacking intimacy and aren't focusing on the main issue at hand, adding someone to the mix can be quite damaging."
Basically, don't bring it up to your partner in a "let's spice things up in the bedroom because they're dull" kind of way. Not only can this end up in an argument, but you can also end up hurting them. Just politely ask your partner's opinion of threesomes, and if they respond positively, then you're good to go further.
Ask your partner what and who they'd be comfortable with. Discuss it in order to find common ground between the two of you. It's important that you are both entirely comfortable during the whole experience. After all, this is supposed to be fun for everyone involved. Just don't talk about it as a concrete, this-is-definitely-going-to-happen kind of thing. Approach it as something that might be fun to do someday, especially if your partner is less than enthusiastic about the idea.
Most of all, be ready to deal with hurt feelings: There's a chance your partner might take it as a mark against them when you want to have a threesome. This is why it is so important that you are both sex-positive, in a very stable, trusting relationship, and willing to experiment.
Once you've had the discussion and you're both open to the experience, it's time to find yourself a partner.
How To Find A Threesome – The Internet
For many, their first port of call when asking how to find a threesome will be the internet.
And for good reason. There are a ton of good websites out there for like-minded people to find new ways to fulfill their deepest desires.
With this in mind, we've collected a few of the more interesting ones here for you.
Adult Friend Finder

This should be one of the first websites on your list when looking for the answer to how to find a threesome.
It is one of the world's largest and oldest sex and swinger platforms, having long since established itself as an excellent place for sex-positive people from all walks of life to indulge in some of their naughtier fantasies.
You can register in just two steps, meaning that you can get right down to the business of finding the ideal person or couple for your newest sexual adventure. Simply enter your gender and sexual preferences to get started.
This applies whether you're single or looking for a couple, as Adult Friend Finder hosts a sizable swinger community. This allows singles to get in on the action as well.
It's available on all platforms, from your phone to your laptop, and has live chat rooms to boot. Find the perfect threesome partner wherever you are and let your fantasies come true.
Mixxxer
As one of the more cleverly named threesome sites on the market, Mixxxer also gives you numerous opportunities to answer the question of how to find a threesome.
Once again, this site is suitable for couples and singles alike. To get started, just enter your personal information, including gender, age, and preferences, and you're all set.
Mixxxer kept couples in mind when they designed their app, so no matter whether you're gay, straight, bisexual or queer, you can be sure to find willing partners who want to get down and dirty with you.
As it is restricted to adults only, you can also post sexually explicit pictures on your profile that only your matches will be able to see.
FriendFinder-X
This is the perfect site if you're a newbie. In fact, many among the swinger community consider it their go-to because of how open-minded its members are.
This makes it an excellent starting point if you're looking to answer the question of how to find a threesome.
FriendFinder-X lets you chat about your fetishes with a host of like-minded people, allowing you to find someone to meet up with for a bit of naughty fun. If you're nervous, you can start by chatting with the site's numerous members, giving you the chance to ease into the experience.
Take your time, get to know people, and don't rush things to ensure that you have an awesome time.
How To Find A Threesome – Apps

With the massive popularity of dating apps in this day and age, it's no surprise that you can find threesomes on them quite easily. So we've hand-picked a couple to get you started.
Feeld
Perhaps most famous for the lawsuit from Tinder, which occurred when they launched under their original name 3nder, Feeld has since rebranded itself into a formidable rival to the world's most famous dating app.
They have expected from being specifically for threesomes to catering to a wide range of kinks and fantasies. Their intent is to provide a safe space for people in the sex positive community to explore their kinks and desires. So if you're looking for a threesome, you're sure to find partners here who are more than willing to join you.
Feeld takes the privacy of their users very seriously, using a Facebook verification system that allows you to hide your profile from people if you so wish, which could help avoid awkward work conversations.
3Somer
3Somer is designed to cater specifically to those in the sex positive community who are looking to answer the question of how to find a threesome.
They call themselves "Tinder for couples, singles and swingers," and they mean it. They employ a swiping system that is very similar to Tinder's--and it's just as addictive, so don't be surprised if you find yourself whipping out the app every time you're bored.
It also functions as a social network similar to Facebook, allowing you to add a bio, post photos, and even write status updates. This gives other users the chance to learn moreabout each other, improving the odds of good matches.
However, you may want to keep in mind that the app doesn't have many users just yet. One user says, "This has been a great app, it works well and is easy to use. When more people sign up I'm sure my matches will go up."
Fantasy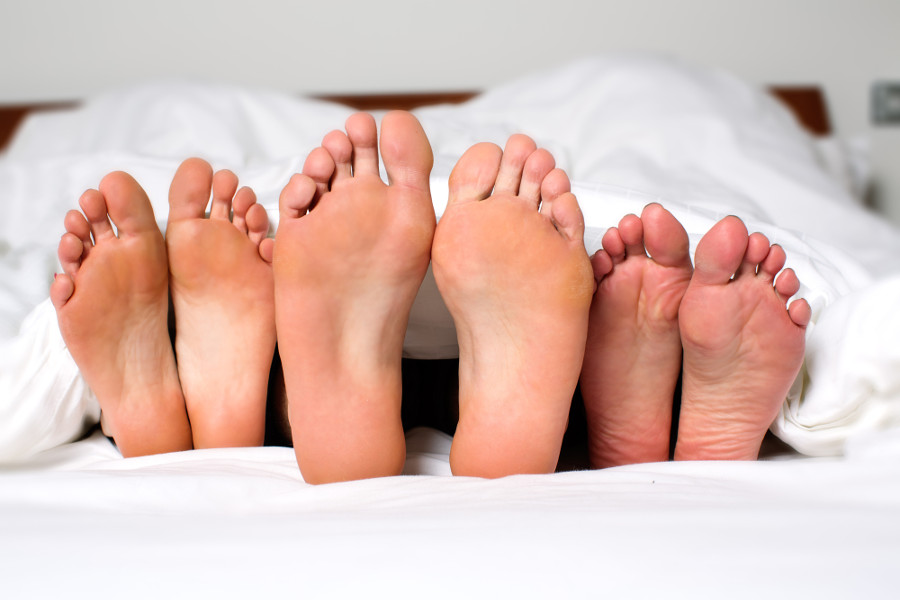 Fantasy is one of the newer kids on the block, but don't let that fool you: It's one of the best ways to find a threesome on the market.
Fantasy was founded with the intention of giving people in non-monogamous or alternative relationships a community to explore their inner sexual desires. This makes it an excellent place to connect with sex positive people looking to try out new things.
It gives you access to thousands of curated fantasies in the form of cards, all specially selected to give you an idea of what you want to try next. Private rooms are available for you to open to see what you have in common with the people you invite to join them. Or how about connecting with people based on age, gender, and much more?
Share information, create chat rooms, and learn from those who are more experienced than you are. Fantasy provides you with the ideal place for you to join the growing sex positive community and make lasting friendships within it.
Fantasy is all about community. It's about giving people a safe space to share their desires, wants, and innermost thoughts without fear of judgement. And it doesn't hurt that you can end up fulfilling these fantasies with these lovely people as well.
This makes it an excellent choice for newbies and old pros alike, and well worth a download.
There you have our answer to the question of how to find a threesome.
If you have any other suggestions, leave them in the comments below!